'The Canyons' Acquired by IFC — Somebody Finally Wants Lindsay Lohan's Sex Drama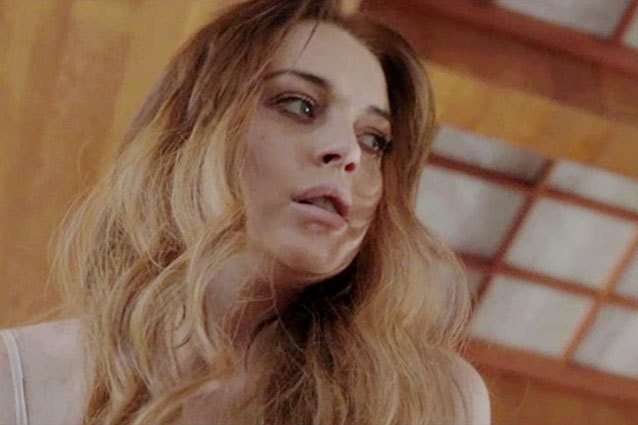 There was a time when it seemed like The Canyons didn't have a friend in the world. Less than a month ago, the decadent Lindsay Lohan starrer was rejected by SXSW, with the film festival citing "quality issues" as its rationale. Even with Paul Schrader (writer of cinematic benchmarks like Taxi Driver and Raging Bull) directing the movie, The Canyons seemed to live in exile. But no longer will the Los Angeles-set drama walk this lonely road — IFC Films has opted to pick up the movie for distribution.
RELATED: Lindsay Lohan Vs. Helena Bonham Carter: Who's a Better Liz Taylor?
In an official press release, the company announced that it would be releasing the film, with IFC President Jonathan Sehring calling Lohan's starring performance "terrific," and citing the movie as "a wild ride through the psyche of [writer] Bret Easton Ellis." The film, rumored to be to riddled with as much controversy offscreen as viewers will see on (all stories attributed to tabloids-mainstay star Lohan), centers on a group of L.A.-based 20-somethings launched into a catastrophic plane of debauchery.
RELATED: The Unlikely Pairing of Lindsay Lohan and Woody Allen
With IFC standing behind The Canyons, the film's future looks a good deal brighter than it might have just a week ago. But as the connotations sprouting from SXSW's rejection are sure to follow the movie through its release, we wonder if Schrader's picture will ever fully recover.
Follow Michael Arbeiter on Twitter @MichaelArbeiter.
[Photo Credit: IFC]
---
From Our Partners:

Kate Upton Bares All in Nothing But Body Paint: Video (Celebuzz)

Bradley Cooper Dancing Is Surprisingly Awkward, Sweaty (Vh1)