'The Conjuring' Trailer Conjures Up a Lot of Spooky Sights From Horror Classics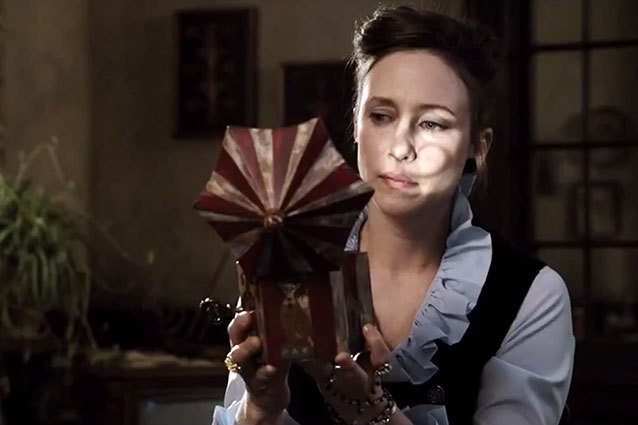 While not technically a horror film, David Fincher's deeply disturbing 2007 film Zodiac is easily one of the scariest films to come out in the past decade. It's the kind of movie that crawls under your skin and stays there much longer than you'd like it to, thanks to hard-to-shake scenes like the stabbings by the lake (shudder) and that infamous basement sequence (shudder). The use of Donovan's already-creepy tune "Hurdy Gurdy Man" only made the film that much more effective in freaking you out to your very core. 
RELATED: 5 of Hollywood's Goriest Movie Moments: Will the New 'Evil Dead' Join the Ranks?
So it was awfully wise of the folks behind the upcoming horror flick The Conjuring — which seems to take its cues from more classically classic horror movies like The Amityville Horror, Poltergeist, and The House on Haunted Hill — to use it in their trailer, as it immediately sends a chill down your spine. 
RELATED: 'Bates Motel': So What Exactly is Wrong with Norman?
While the first trailer was pretty effective by building on tension (Lili Taylor, you really shouldn't have gone into that basement), the new, full-length trailer goes straight for all of the jump-out-of-your-seat thrills and scares, including that damn nightmare-conjuring song. After yet another family moves into yet another secluded farmhouse (take notice folks, these things are teeming with unsettled spirits) ghost hunters/supernatural experts Ed and Lorraine Warren (played by Patrick Wilson and Vera Farmiga, respectively) learn the hard way this will be their worst case yet.
RELATED: 'You're Next' Trailer: A Different Kind of Horrific Family Getaway 
Watch the trailer here, and decide for yourself which is scarier: that final music box scene or Patrick Wilson and Ron Livingston's sideburns. 
The Conjuring opens in theaters on July 19. 
[Photo credit: New Line Cinema] 
---
From Our Partners:


40 Most Revealing See-Through Red Carpet Looks (Vh1)


33 Child Stars: Where Are They Now? (Celebuzz)