'The Dark Knight Rises' Gains A Young Ra's Al Ghul In Josh Pence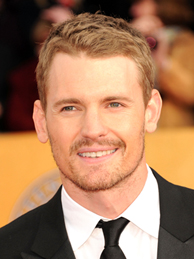 It looks like Christopher Nolan's Batman trilogy will come full circle after all as actor Josh Pence has been set to play a younger version of Liam Neeson's Ra's Al Ghul character from Batman Begins in The Dark Knight Rises. The Hollywood Reporter says that Pence will appear as Al Ghul in a key flashback sequence in the hugely-anticipated 2012 release.
He joins Christian Bale, Morgan Freeman, Gary Oldman, Tom Hardy, Anne Hathaway, Joseph Gordon-Levitt and Marion Cotillard, who will likely take on the role of Talia Al Ghul now that we know that villainous family will have a part in the story. Talia is one of the Caped Crusaders greatest loves and greatest enemies, as she can challenge his heart and his biceps in almost equal measure. She's a perfect physical match for the role, and Pence looks like he can pass for a young Neeson as well. Filming is set to begin soon for its July 20th bow next year and we can't wait to find out more about where this amazing franchise is going next.
Pence is a relative newcomer who sort of appeared in The Social Network (he was the body double for Armie Hammer's characters, the Harvard heartthrob Winklevoss twins) and recently wrapped his role in Universal's Battleship, a film which Neeson will also star in.
Source: THR