'The Dark Knight Rises' Nabs PG-13 Rating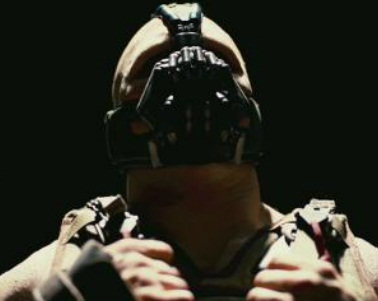 As The Dark Knight Rises creeps closer (as of today, April 9, it is only 102 days away), more information on the upcoming finale to Christopher Nolan's masterful Batman trilogy reaches the public, sparking enough excitement to actually get people amped up over Legos. The latest piece of TDKR info: the film will be rated PG-13.
This might not be a big surprise, considering the fact that Batman Begins and The Dark Knight were both PG-13 movies as well. But from the looks of some of the promotional material, such as the trailer, the poster, and a shot of Batman (Christian Bale) and Bane (Tom Hardy) facing off, TDKR definitely seems to be kicking it up in terms of violence and grimness. As dark as Nolan's first two Batman flicks might have been, the finale looks to be the darkest.
Nonetheless, the film looks to be receiving a PG-13 rating (MPAA confirmation is still pending). This is good news for younger Batman aficionados, parents hoping to turn their children onto their favorite DC superhero, and movie theater ushers who otherwise would have to fend off millions of underaged sneak-ins.
[Collider]
More
Dark Knight Rises Star Gary Oldman Misplaces Script
Los Angeles Times Reveals Dark Knight Rises Plot Spoiler
The Dark Knight Rises' Villain's Secret Weapon: Incomprehensibility?