'The Descent' Director Penning WWII-Alien Movie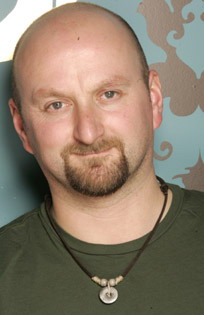 Neil Marshall, the director of Centurion and The Descent, is currently in the middle of a lot of projects. Most of them are directing gigs, but he also admitted he is writing a movie too. About what you ask? That was an appropriate transitional question, thank you very much. A classic WWII tale of… alien invasions.
Okay, I'm just going to say it here and be done with it. I do not understand the appeal of this altered-history genre. That's not to say I haven't enjoyed films with a distorted view of history (Inglorious Basterds springs to mind), nor do I think films have to be 100% accurate to be good (King's Speech springs to mind), I just don't understand why someone would think the idea of "it's the Vietnam War but with dinosaurs!" But that doesn't stop people from coming up with these incredibly stupid ideas.
Again, this could be great as long as they have realistic characters and a compelling story. But honestly, what's to stop this from being a Independence Day period piece?
Source: IndieWire