'The Dictator' Trailer: Sacha Baron Cohen Loses Beard, then Power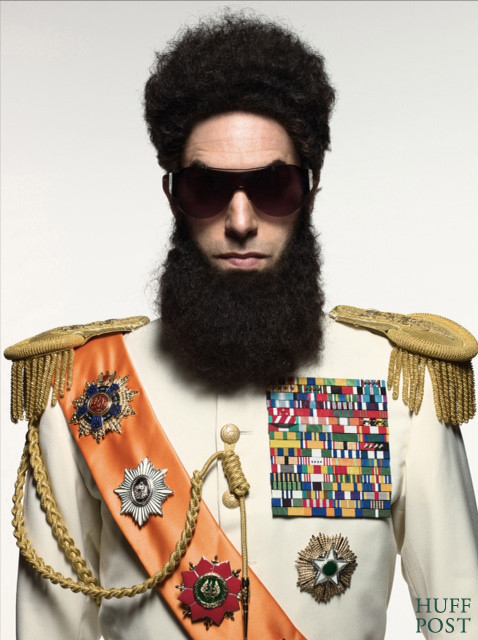 The new trailer for The Dictator combines two mainstay elements of American comedy. The first: Sacha Baron Cohen, whose standard "mentally unbalanced fish out of water" routine will return in this new movie. The second is an age-old source of comedy that Americans have seen in classics like Coming to America, Garfield: A Tale of Two Kitties, and Dave (in reverse?), dating back to Mark Twain's novel The Prince and the Pauper.
Cohen's character General Aladeen finds himself removed from his throne and tossed into the unwelcoming streets of New York City. He develops an unlikely friendship with a hippie humanitarian (Anna Faris) in an attempt to survive and perhaps make it back to power.
All in all, it looks like these two comic elements blend together nicely.
The Dictator
comes out May 11.
More