'The Dictator' Writer Lands 'Fletch' Reboot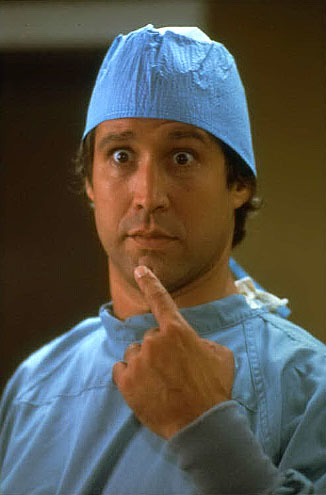 David Mandel created one of my favorite movies of all time, Eurotrip. No, I'm not kidding. Eurotrip has a permanent spot in my top three films of all time for all time. I will defends its merits until the day I die and I don't care what you think. Screw his past work on Seinfeld and Curb Your Enthusiasm, it's Eurotrip for me.
Anyway, Mandel (who also helped co-write Sacha Baron Cohen's new flick The Dictator) has just landed the pretty-much-impossible job of rewriting and rebooting and re-imagining Fletch for Warner Brothers. Fletch has been in reboot mode for the better part of a decade now which means that it will probably keep being in developmental hell until the real Armageddon happens. I wish Mandel the best of luck, but man, I know it isn't going to happen. Wait a second. This isn't where I parked my car.
Source: Hollywood Reporter