The 'El Mariachi' Trilogy Blu-ray Giveaway #WinMariachi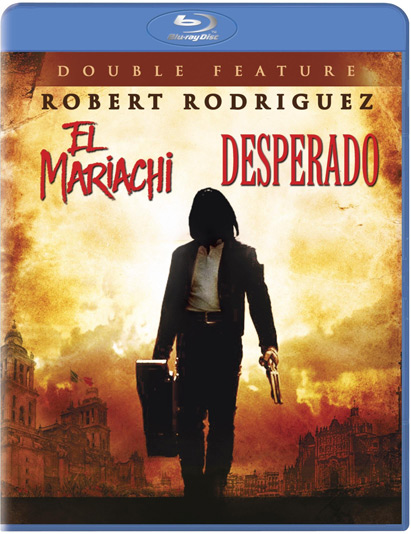 Starting tomorrow, January 4th, Robert Rodriguez's EL MARIACHI Trilogy: El Mariachi, Desperado, and Once Upon a Time in Mexico will be available on Blu-ray for the first time and we're giving away the whole trilogy!
About the Films
El Mariachi tells the story of an out-of-work musician (Carlos Gallardo) traveling through Mexico. He arrives in a small border town, hoping to find work. Unfortunately for the man, local hoodlums mistake him for a recently-escaped convict who has been hunting down his former associates with a guitar case filled with weapons. As the story progresses, Mariachi falls in love with a woman who helps him hide from those who are trying to kill him, and eventually sees her die at the hands of those same men. He seeks revenge for all he has been put through.
Desperado continues El Mariachi's (now portrayed by Antonio Banderas) quest for revenge where he finds a new love and quenches his thirst for revenge.
Once Upon a Time in Mexico has El Mariachi trying to save the President of Mexico from a coup while he also seeks revenge on the murderer who killed his wife.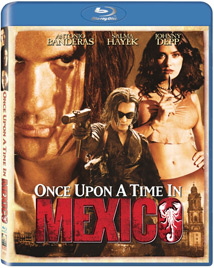 How To Enter:
1. Follow us on Twitter by clicking HERE.
2. Tweet this post, and make sure to include the #WinMariachi hashtag.
*Note: If you use the tweet button on top of the page, it will automatically include the hashtag.
We'll pick one random winner to be announced on Tuesday, January 4.
NOTE: You MUST have a valid U.S. address.
Good Luck Everyone!
The Prize:
One winner will receive:
(1) El Mariachi/Desperado Blu-ray Combo
(1) Once Upon a Time in Mexico Blu-ray