The End of the Ice Fishing Story from 'American Hustle'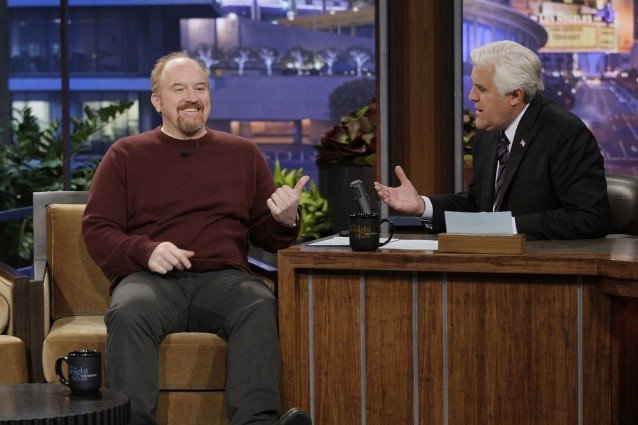 NBC
One of the funnier aspects of American Hustle is Louis C.K.'s character, Stoddard Thorsen, and his story about ice fishing with his brother. Throughout the film, Thorsen tries to tell this story to Bradley Cooper's character, Richie DiMaso, but he keeps interrupting. Each time Thorsen attempts to tell the story — after DiMaso not so nicely demands to hear the end — DiMaso interrupts and tries to guess the ending as well as the lesson Thorsen is trying to teach him. However, the end of American Hustle comes and goes and we never get to hear the end of the story.
In a recent interview on The Tonight Show with Jay Leno, C.K. opened up about the ice fishing story. He revealed that the tale was never in the script, it was just something David O. Russell came up with and decided to weave into the film. Apparently, despite not appearing in the final cut of the movie, the ice fishing story does have an ending.
Although it might not be the conclusion any of us expected — and it certainly wasn't close to any of DiMaso's guesses — at least we got some kind of resolution. Unlike Judd Nelson's joke while he's climbing through the air vents in The Breakfast Club — it still bugs some of us that there's no punch line to that gag.