The Evolution of Superheroes: Hulk, Batman and More Through the Ages
Funny thing about this week's summer movie kickoff, The Avengers: While all of the superheroes have been around for a long time in comic-book and/or animation form, they're all relative newbies to the live-action world. (That is, with the exception of the Hulk and, to a lesser degree, Captain America.) Not the case with the unofficial "first wave" of superheroes, the ones many of us have been watching — and have been entertained by — for decades on the small and big screens. Here's a look at those superheroes, the actors who have portrayed them on TV and in films, and how they've changed (or haven't) over the years.
BATMAN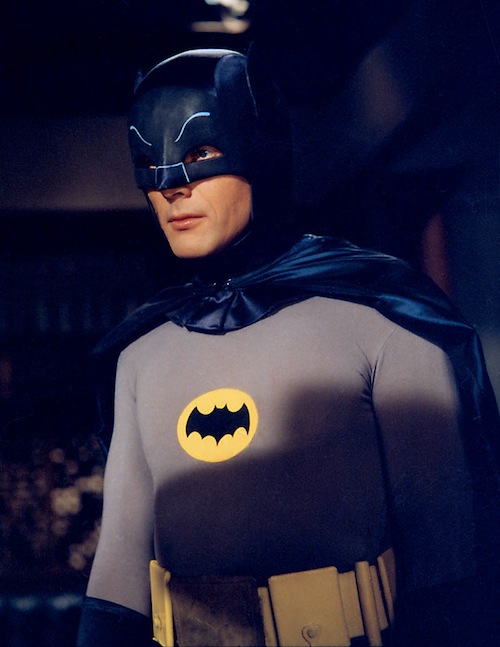 In: Batman (TV series, 1966-'68) and Batman (movie, 1966)
Best/Worst Batman? Neither
Notes: West is generally thought of as the first actor to play the Caped Crusader, but Lewis Wilson and Robert Lowery each played the character in the 1940s "serial" movies. West, however, was the first to give Batman a place in the public consciousness, cinematically speaking, and he will forever be linked with the superhero. His performances were solid, but West was a victim of the campy feel of the movie/series in which he starred… and the spandex Batsuit… and the Batusi.
In: Batman (1989) and Batman Returns (1992)
Best/Worst Batman? Neither
Notes: Keaton's interpretation of Batman, which followed two-plus decades of nonactivity on the big screen for the Caped Crusader, forever changed the representation of the character. The monotone, emotionless voice? The physical rigidity? That's Keaton's work (which isn't to say his director, Tim Burton, didn't have a hand in crafting the modern-ish Batman). And what great work it turned out to be. In fact, we'd understand if you rank him as the best Batman of all time; he's our No. 2, and just barely. (And on the subject of rankings, Kevin Conroy, who voiced the Dark Knight in the 1990s animated TV series, doesn't quite meet our live-action criteria for this list, but vocally, emotionally, and dichotomously — as Bruce Wayne and Batman — nails the character unlike any before or since.)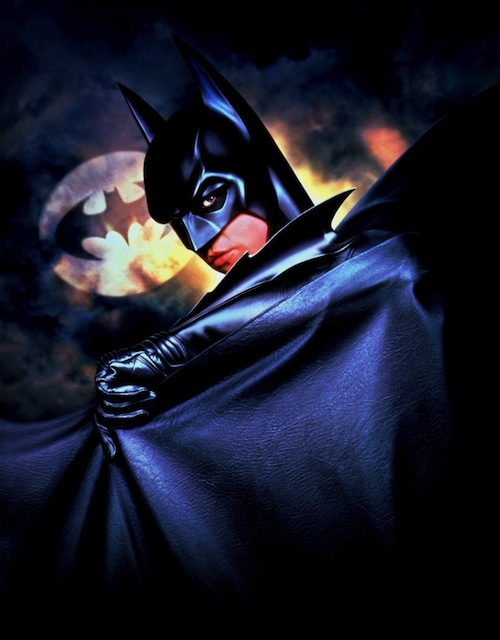 In: Batman Forever (1995)
Best/Worst Batman? Neither
Notes: Kilmer was mostly just… innocuous as Batman in his really, really brief (as in one-movie brief, thanks to the ol' "creative differences") tenure playing the character. Although strong in spots, Kilmer's turn as Batman was stiff and ultimately forgettable, a Caped Crusader that didn't make audiences feel much of anything. That's a no-no for a character as complex as Batman.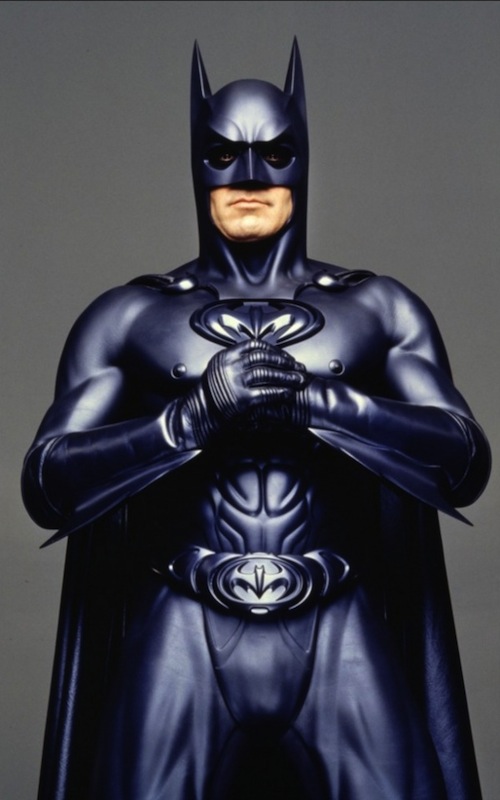 In: Batman & Robin (1997)
Best/Worst Batman? Worst
Notes: The Cloon Man can do virtually no wrong — except when it comes to the role of Batman, which was a borderline (unintentional) joke at the time and is now, in hindsight, an absolute joke. Clooney's delivery and affect were tonally askew pretty much throughout the movie, and then there were the things he had no control over, like the prominently displayed codpiece — er, Bat-crotch (pictured, above!) — not to mention director Joel Schumacher's subtly erotic take on Batman and Robin's relationship. But Clooney's hindsight assessment of the movie's failure, and his failure in it, has always been refreshing: "It's easy to look back at Batman and go, 'Whoa! That was really s**t, and I was really bad in it.'"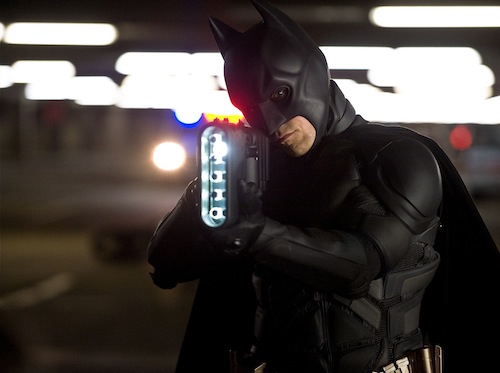 In: Batman Begins (2005), The Dark Knight (2008), and The Dark Knight Rises (2012)
Best/Worst Batman? Best
Notes: Is it too soon to crown Bale the best Batman ever? Does proper perspective and evaluation of his performances require time and distance? Uh, no. Bale has captured the true essence of the Dark Knight (emphasis on "Dark") like no actor before him, injecting his trademark intensity into an iconic character that, let's not forget, was previously rendered a joke by Clooney and Schumacher. With obvious help from director Christopher Nolan, Bale completely resuscitated a dead franchise and restored fanboy sanity — by playing Batman the way he was meant to be played.
NEXT: Reeves or Reeve?
SUPERMAN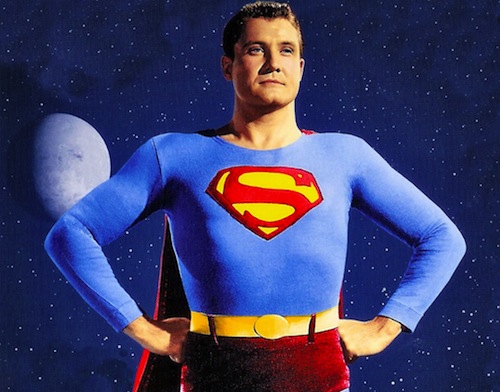 In: Superman and the Mole Men (movie, 1951) and Adventures of Superman (TV series, 1952-'58)
Best/Worst Superman? Neither
Notes: Reeves, as the first screen version of Superman, was a bit, well, steely as the Man of Steel, one of the few superheroes whose faces we see (and thus whose expressions are a big part of the performance). But it was more a sign of the times than bad acting. In fact, Reeves, who obviously didn't have the good fortune of working with any sort of modern special effects, was often forced to rely on his raw physicality, to typically strong results. He was even cooler as Clark Kent!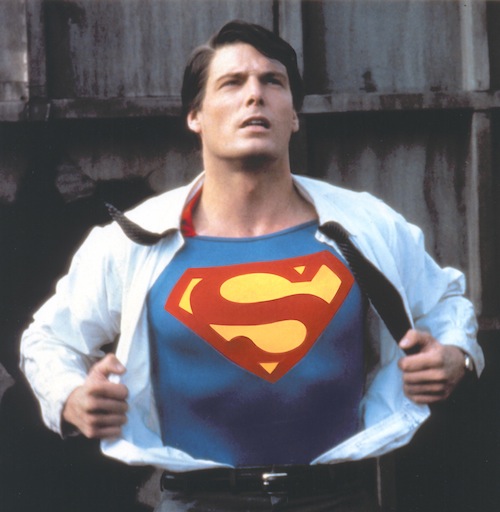 In: Superman (1978), Superman II (1980), Superman III (1983) and Superman IV: The Quest for Peace (1987)
Best/Worst Superman? Best
Notes: Make no mistake: We're not calling the late, great Reeve an unequivocal success throughout his overlong run as the Man of Steel, but he's certainly the franchise's best. When one thinks of Superman in human, non-comic form, Reeve comes to mind first, and for good reason: Not only did he make us associate him with the character by, again, starring in at least two too many such films, but his performance throughout struck the perfect balance between sweet charm and raw masculinity.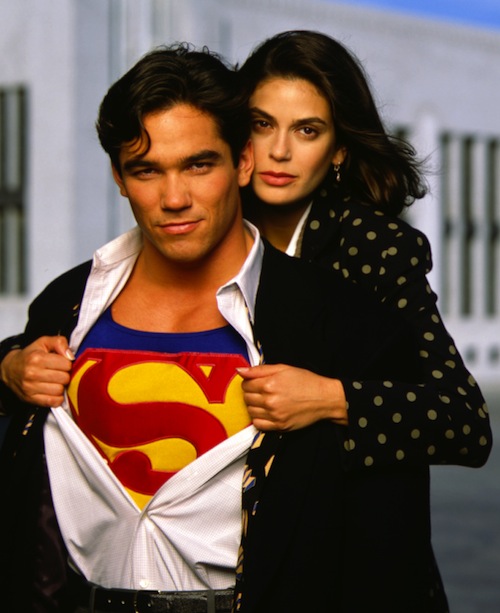 In: Lois & Clark: The New Adventures of Superman
Best/Worst Superman? Neither
Notes: Don't judge Cain based on his post-Lois & Clark career — or lack thereof. He actually made for a solid Clark Kent/Superman in this small-screen take on the relationship between the title characters. Cain rendered Superman/Kent a likable, interesting, more contemporary superhero/guy, and a lot of viewers didn't much mind his looks week after week, either.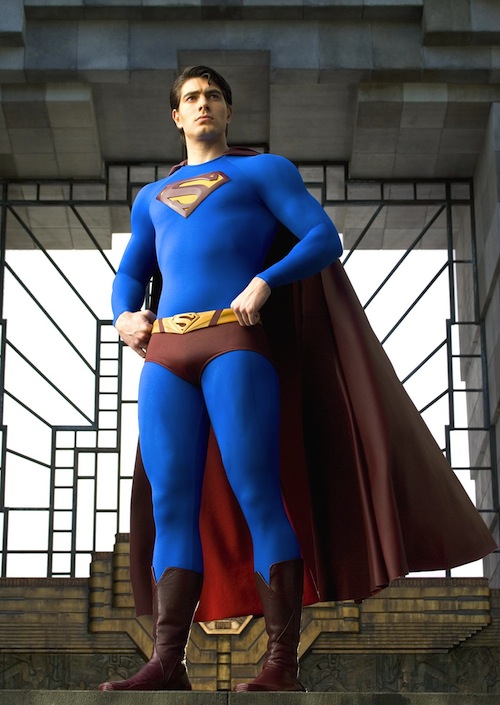 In: Superman Returns (2006)
Best/Worst Superman? Worst
Notes: The movie's box office failures and those of its star have probably been overstated a bit, but… yeah. It did disappoint in both aspects, especially the latter. While Superman Returns itself was relatively well-received by critics, Routh, who was basically unknown at the time of his casting, undeniably lacked charisma as the title superhero, and his performance was flat. Which isn't to say it was disastrous, but for a franchise that had been inactive on the big screen for almost two decades, a wiser casting choice might've been a splashier name and/or a more impactful actor.

In: Man of Steel (2013)
Notes: A Brit? As the most all-American superhero?! Hey, worked for Batman — quite well. Aside from that, with nothing more than an exciting "first look" photo to go on, we don't know what to expect from Cavill in the summer 2013 Steel, other than a major step up from the man he's replacing. (That, and Christopher Nolan's producing.) With all due respect to Routh, there's nowhere to go but up. 
NEXT: The Irreplaceable Ms. Carter
WONDER WOMAN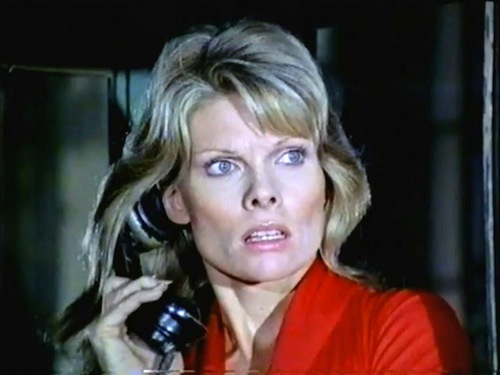 In: Wonder Woman (TV movie, 1974)
Best/Worst Wonder Woman? Worst
Notes: Little-known, or frequently glossed-over, fact (by those who weren't around in the mid-'70s): Lynda Carter IS Wonder Woman, but she isn't the original Wonder Woman. In fact, Carter might have Crosby to thank for her iconic role: The Wonder Woman TV movie garnered solid ratings when it premiered in 1974, but not great reviews from critics or viewers. Thus, producers felt compelled to launch a serial version soon thereafter but also to take the character in a different direction, one that better paralleled the comic version on which she was based… i.e., played by a brunette.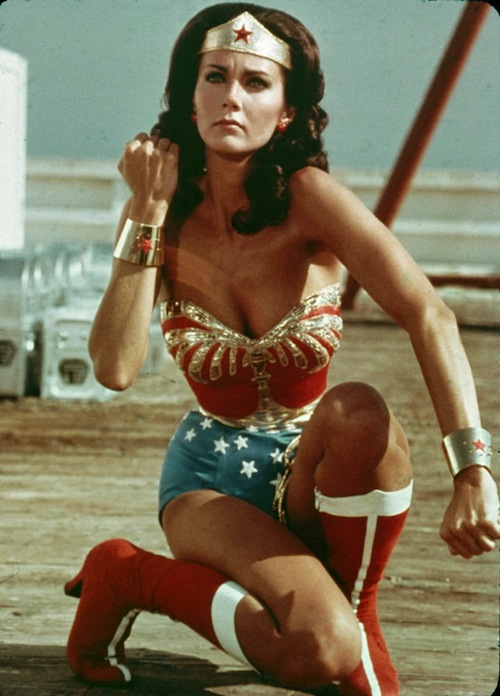 In: Wonder Woman (TV series, 1975-'79)
Best/Worst Wonder Woman? Best
Notes: Again, Carter IS Wonder Woman. It's perhaps why TV and movie studios have had such a difficult time trying to find her replacement or replication for a big- or small-screen update… to no avail. (There has never been a movie version, and, well, see below for more on the extremely short-lived TV reboot.) And while Carter's beauty was always what caught the viewer's eye first, her strong yet humane performance is what has really helped the character resonate and endure the way Wonder Woman has. It's also what made her a role model to so many women at the time.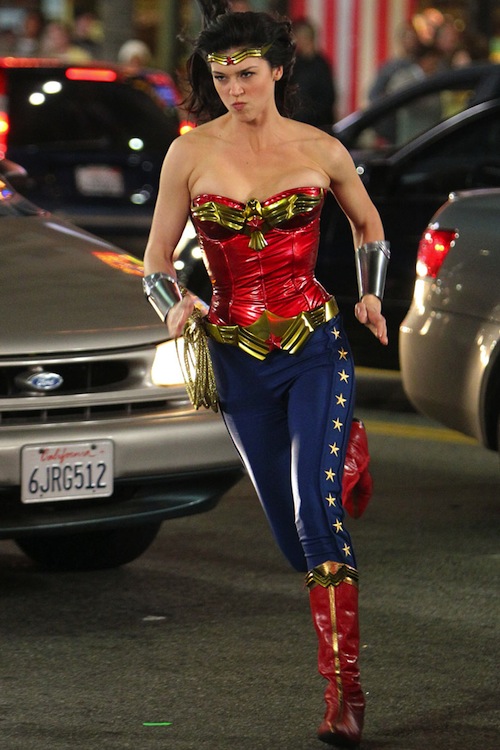 In: Wonder Woman (TV pilot, 2011)
Best/Worst Wonder Woman? Unknown
Notes: NBC was once so excited about its shiny David E. Kelley-backed Wonder Woman reboot with rising star Palicki in the title role. That was circa February 2011. By May, on the heels of the not-so-well-received first image of Palicki in costume, it was announced that nothing beyond the pilot episode would be necessary, and so the updated-Wonder Woman search continues.
NEXT: The Not-So-Jolly Green Giant
THE HULK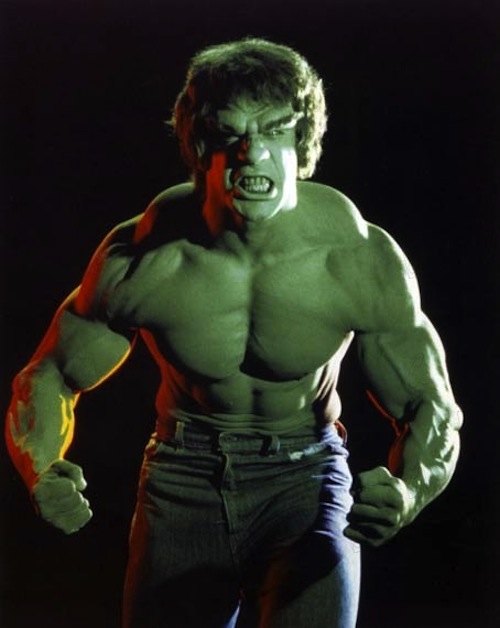 In: The Incredible Hulk (TV series, 1978-'82), The Incredible Hulk (movie, 2008; voice) and The Avengers (movie, 2012; voice)
Best/Worst Hulk? Best
Notes: Whether he likes it or not, Ferrigno is and always will be the Hulk, which at this point in his life/career is presumably somewhat annoying (see: I Love You, Man's hilarious but probably accurate send-up). The ex-bodybuilder certainly would be a natural fit to play any superhero of monstrous proportions — green or otherwise — because of his physical stature, but it's as much his innately hulky voice and mannerisms that make him such a great fit as the green giant. And it's a role that has endured, to say the least, as Ferrigno provided the voice of the character in the 2008 Incredible Hulk and he does the same in this summer's The Avengers (Mark Ruffalo will physically portray the Hulk in the film, but not vocally — which is more than can be said for Edward Norton and Eric Bana, both of whom only played the Bruce Banner character in the 21st-century Hulk updates; see below for more on them).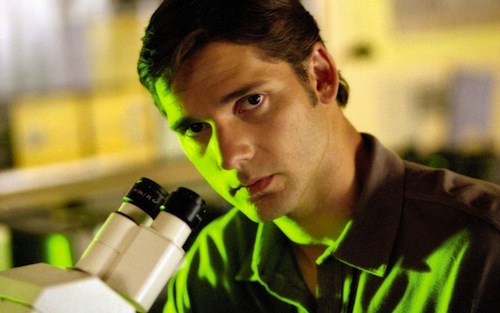 In: Hulk (2003)
Best/Worst Hulk? N/A
Notes: Bana turned in a solid performance as Bruce Banner and is in no way, shape or form responsible for the cringe-worthy Hulk we saw on screen — the cartoonish version that might as well have been Shrek's juiced-up (on CGI) cousin.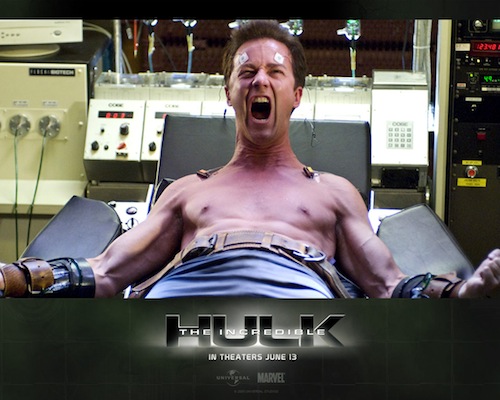 In: The Incredible Hulk (2008)
Best/Worst Hulk? N/A
Notes: The newer Hulk was a vast improvement over the previous model, seen in the aforementioned 2003 film — but it still had nothing to do with Norton, who, like Bana before him, only portrayed Banner. In fact, as much as the toned-down CGI deserves credit, it was franchise MVP Ferrigno, providing the vocals and more, who once again helped restore credibility to the character.
NEXT: Is the Best Yet to Come… This Summer?
SPIDER-MAN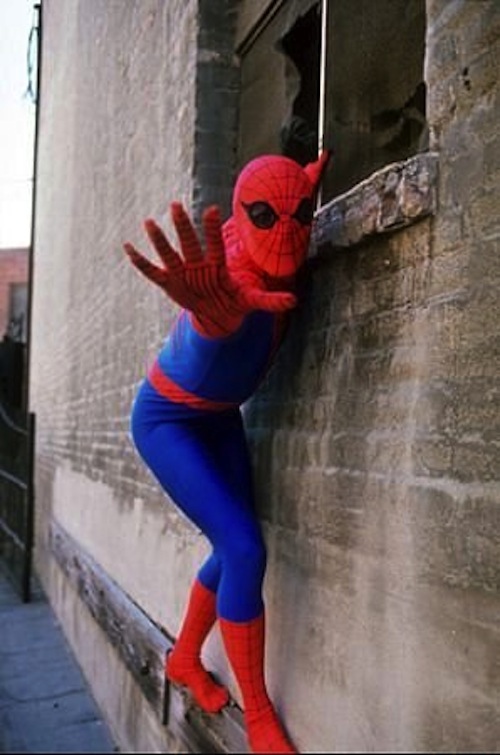 In: The Amazing Spider-Man (TV series, 1977-'79)
Best/Worst Spider-Man?
Notes: Can Spider-Man be considered groovy? If so, that'd be probably be the most accurate description for Hammond's tenure as the character. Just see: The porn music and overall vibe present in the way-too-'70s Spidey TV movies/shows in which Hammond starred. His acting was endearingly cheesy — and you thought the upside-down smooch between Mary Jane and Spider-Man was tacky! — and he looked about two decades too old (and was, in reality, about one decade too old) to play Peter Parker. But no one can ever take away the fact that Hammond was the first-ever live-action Spidey.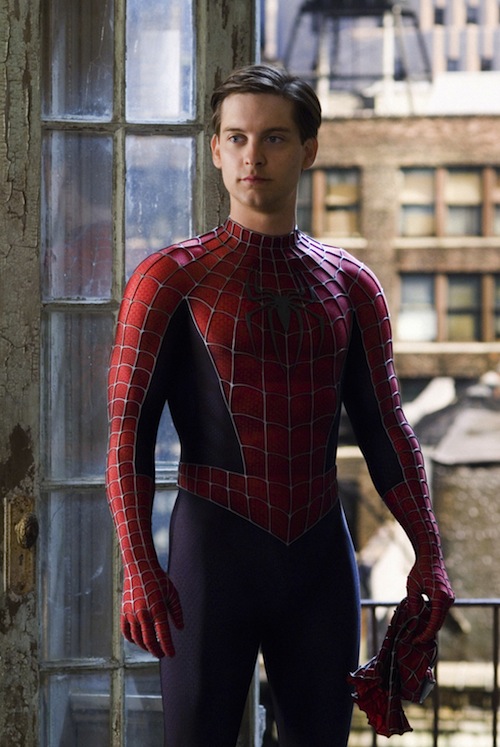 In: Spider-Man (2002), Spider-Man 2 (2004) and Spider-Man 3 (2007)
Best/Worst Spider-Man?
Notes: Part of what makes Maguire slightly off-putting in a lot of other roles is what also happens to make him credible as Peter Parker: a certain delicate awkwardness. The fact that, for three films, he was able to seamlessly and believably transform into the powerful, crime-fighting title web-slinger speaks to his oft-overlooked ability as an actor. (Even the studio, Sony, was reportedly not convinced that Maguire could pull off such a dichotomy… and then he auditioned.)

In: The Amazing Spider-Man (2012)
Best/Worst Spider-Man?
Notes: Another British takeover! And another seemingly good casting choice: Garfield showed off a pitch-perfect American accent (and more importantly, a firm grasp on teenagedom) in 2010's The Social Network, and that was all producers needed to cast him as the lead in Columbia Pictures' franchise reboot. Garfield's personal passion for, and understanding of, the character since childhood is icing on the cake. Couple all that with incoming writer/director Marc Webb's hints of a deeper, less special-effects-reliant Spider-Man installment, and the Garfield casting ought to pay dividends immediately (especially if the studio got the pre-fame discount!).
More:
A Non-Geek's Guide to the Avengers
Batman Spends What? The Price of Being a Superhero