'The Expatriate' Gains a Bond Girl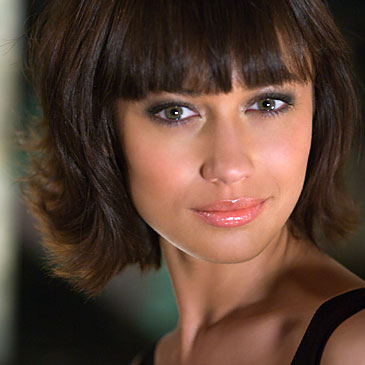 Aaron Eckhart is about to be hunted by a total babe. The lucky lady alongside Daniel Craig's Bond in Quantum of Solace, Olga Kurylenko, will now take on the task of playing a CIA agent tracking down her ex-partner and former flame in The Expatriate. I think she can handle Eckhart; James Bond isn't exactly a walk in the park and she managed to alright there. Plus, even I can admit she's gorgeous. I doubt there's a single man that wouldn't count himself lucky to be chased by her.
Also signing on is relative newcomer Liana Liberato. She's made an appearance here and there on a few of our favorite TV shows, but this stint as as Eckhart's expat's daughter looks to be her among her first bigger roles. She also played another daughter to Clive Owen in Trust and she's set to appear with Nic Cage and Nicole Kidman in Joel Schumacher's next flick.
Filming is already underway in Montreal, so these ladies will like have to get to work quickly, but it looks like this project is just the first of many for them both.
Source: Variety