'The Expendables 2' Have Their Last Supper — POSTER

Well this is certainly one way to make a statement about your movie! The men of The Expendables 2 are perhaps…hungry…for a bit more press, so why not set them up to portray the iconic image of "The Last Supper," famously painted by Leonardo Da Vinci, right? Perfectly logical next step for the men. While we let every art history professor in the world pick their horrified jaws up off the floor, let's discuss this further shall we?
What are they trying to say with this image? Does this imply that this is the last sequel we'll see for this franchise? Are we saying that Sylvester Stallone is like Jesus? Does this mean he's going to die at the hand of his own Judas? And, if we follow the history of the painting…is Judas really Chuck Norris? Wouldn't it make more sense if Dolph Lundgren was in that seat considering his own betrayal in the first film, rather than where Saint Peter sits? Does this mean that Lundgren will deny Stallone in the new film? Is he going to die, then? Will his death bring about a new religion? Is Expendables 2 actually an allegory for the birth of Christianity?! So many questions, you guys!
Check out the new poster below, and let us know what your thoughts are on the, um, polarizing new poster in the comments below that!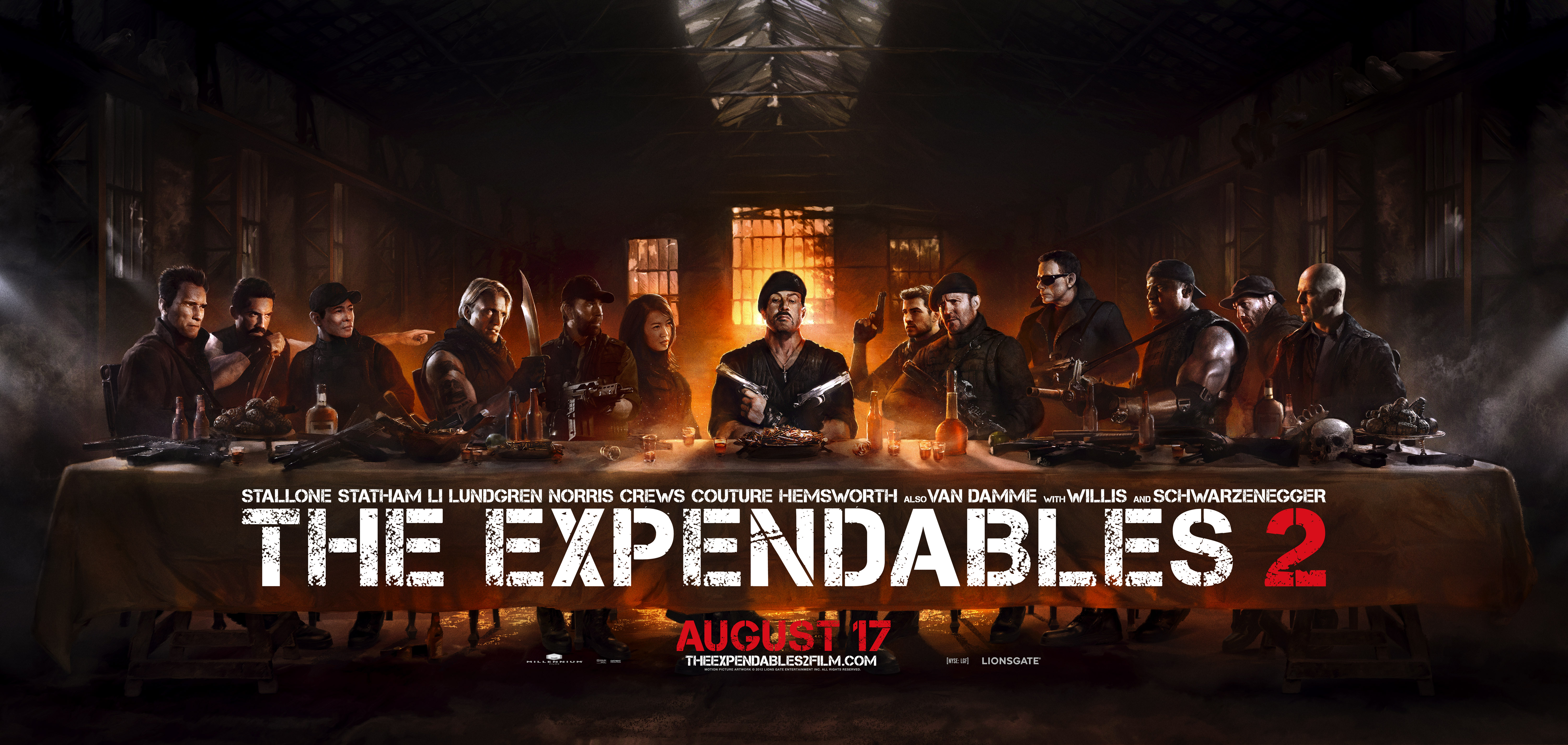 [Photo Credit: Lionsgate]
Follow Alicia on Twitter @alicialutes
More:
'The Expendables 2': Schwarzenegger's Shoe Is Bigger Than a Car — TRAILER
Comic-Con 2012: 'Expendables 2' Panel Proves Schwarzenegger Needs to Return to Comedy
Why 'Expendables 2' Should Take a Lesson from 'The Avengers'