The Expendables beat "Pray Love"…
Its looks like the dudes beat the chicks this as the stars of Lionsgate's "The Expendables" told their audience to stop being girlie men and head to theatres this weekend, while Julia Roberts may have the last laugh with "Eat Pray Love" and "Scott Pilgrim" searches for a dance partner.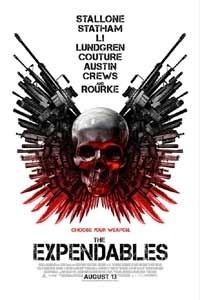 Friday the 13th brought good luck to Lionsgate's "The Expendables" as it earned an action-worthy $34.8 million weekend gross.  This seems to be a magic weekend for genre movies as evidenced by last year's same weekend $37.3 million debut of "District 9."  Directed by and starring Sylvester Stallone, the film challenged the notion that star power doesn't matter anymore and to prove the point threw about a million action stars into its R-rated mix.  With the watering down in recent years of movies for guys to a more "audience friendly" PG-13 sensibility, it's great to see some good old-fashioned R-rated cringe-inducing violence and mayhem. It did not hurt that Stallone enlisted a veritable who's who of the action world including Jason Statham, Jet Li, Dolph Lundgren, Randy Couture and Steve Austin.  This testosterone-fest flexed its considerable muscle, sent all the girlie men packing and easily dispatched all comers in this weekend's box office battle of the sexes.  Even Julia Roberts' big brother Eric Roberts joins the proceedings – see my story on Julia Roberts vs. Eric Roberts at the box office.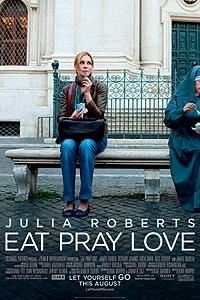 "Eat Pray Love," three words you will most certainly not hear used in a sentence in "The Expendables," took the number two spot.  Not to be upstaged by her decidedly macho competition, Julia Roberts may have the last laugh in the long run with the potential for strong word-of-mouth and a possible Best Supporting Actor Oscar nomination for co-star Richard Jenkins.  $23.1 million for the weekend (and only a 4% drop Friday to Saturday) shows that women are still a box office force to be reckoned with as they lined up to follow this romantic journey of enlightenment with one of the biggest female stars in the world.
The third spot belongs to last weekend's number one film as Sony's "The Other Guys" drops 51% and earns another $17.4 million thus bringing its cume to $69.9 million in domestic revenue.  Starring Will Ferrell and Mark Wahlberg, the film was number one Friday through Thursday of last week and has enjoyed terrific reviews and strong audience reaction.  In a twisted way, director Adam McKay is to Will Ferrell what Martin Scorsese is to Leonardo DiCaprio with McKay having also directed Farrell in "Anchorman: The Legend of Ron Burgundy," "Talladega Nights: The Ballad of Ricky Bobby" and "Step Brothers."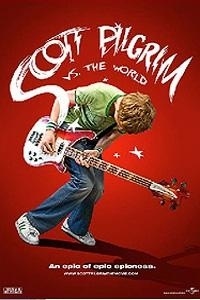 Of course, Warner Bros.' "Inception" would never dream of leaving the Top Five and continues to pose a major competitive threat as it marches toward the $300 million domestic mark.  With another $11.3 million in the pillow case and only a 39% fifth weekend drop, the film has an impressive domestic total to date of $248.5 million.
Universal's unique and visually stunning "Scott Pilgrim Vs. The World" starring Michael Cera debuted in fifth place with $10.6 million.  In fewer theatres than the other newcomers the film faced a major challenge from the very male-oriented "Expendables," "The Other Guys" and even "Inception."  Too many dudes on this particular dance floor made it hard for "Pilgrim" to get noticed with so many "guy movies" in the marketplace.  Still the film has gotten a positive response on the social networking platforms so that's a plus.
A major box office milestone this weekend as "Toy Story 3" became only the eleventh film in history to cross the $400 million mark in domestic revenue.  Congrats to Disney/Pixar and the creative, marketing and distribution teams that perfectly put together the pieces that created this stunning box achievement.  See related story – Toy Story 3 finally hits $400 million!
An "up" weekend (barely) vs. last year gives us solid momentum as we head into the home stretch of the summer movie season. Five wide releases (including the start of my Academy Awards campaign for "Piranha" in 3D) hit theatres next weekend as the final mad dash to the end of the summer begins.