"The Expendables" looking to make trouble!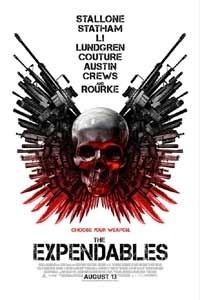 Friday the 13th will bring good luck to the movie industry as Lionsgate's "The Expendables" will wreak havoc this weekend with an expected gross in the $35 million plus range (and potentially higher).  Taking the notion of "star power" to a whole new level by enlisting a veritable who's who of the action world including Sylvester Stallone, Jason Statham, Jet Li, Dolph Lundgren, Eric Roberts, Randy Couture, Terry Crews, Mickey Rourke and Steve Austin, "The Expendables" looks to dispatch all comers at this weekend's box office smackdown. Clearly the film has the male audience on lockdown, but to underestimate its appeal to women would be a mistake and thus the film should have a solid weekend by drawing both sexes to this testosterone-heavy thrill ride.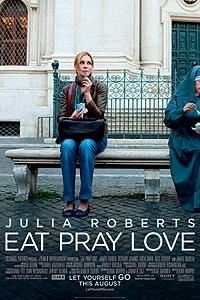 The second spot will likely be filled by a softer, gentler sort of movie as Julia Roberts stars in Sony's big screen version of the best-selling novel "Eat Pray Love."  The film will have a solid enough debut, but will likely generate positive word-of-mouth over the long haul and could garner a Best Supporting Actor Oscar nomination for the always terrific Richard Jenkins.  With exotic locations, terrific performances and very "un-Expendable" style sensitivity, women will be lining up to follow this romantic journey of enlightenment with one of the biggest female stars in the world. 
Julia's big brother Eric stars in "The Expendables."  See my box office sibling rivalry story here – Julia Roberts vs. Eric Roberts at the box office.
Third spot will provide a box office battle of another sort as the fanboys prepare to battle "The Other Guys" for bragging rights with Universal's "Scott Pilgrim Vs. The World" starring Michael Cera and based on the graphic novel wooing the young male demographic while last Weekend's number one film "The Other Guys" from Sony will give young Scott a run for his box office money.  Warner Bros.' "Inception" will continue to be a factor in the top-five derby with yet another drop in the mid to high 30% range and placing it fifth with a gross of over $10 million in dream-weaving bucks.
A major box office milestone is also in the cards this weekend as "Toy Story 3" looks to become only the eleventh film in history to cross $400 million in domestic revenue. See my story on this important box office event at this link – Toy Story 3 to hit $400 million!
A genre-heavy weekend in store that pits aging action heroes against a twenty-something graphic novel character and a middle-aged woman as we try to keep up with tough year ago comparisons when Sony's "District 9" had a bigger-than-expected $37.3 million debut.