Robert De Niro Masters the Art of the F-Bomb in New Red Band Trailer for 'The Family'
Ah… Robert De Niro using the f-word… it just feels right. It's like coming home after a long vacation. The trip might have been nice, but you only get to truly call one place your own. And De Niro's home is in those four little letters. There have been previous trailers for The Family, but this newest red band trailer ratchets up the colorful language to its blissful peak, and turns the f-bomb into an expressive piece of art. Bobby D hasn't had a role in a while that has really let him get down and dirty, but The Family looks like the movie that will turn all that PG-13 nonsense around. Most importantly, it looks like the legendary actor is finally having some fun at the movies again.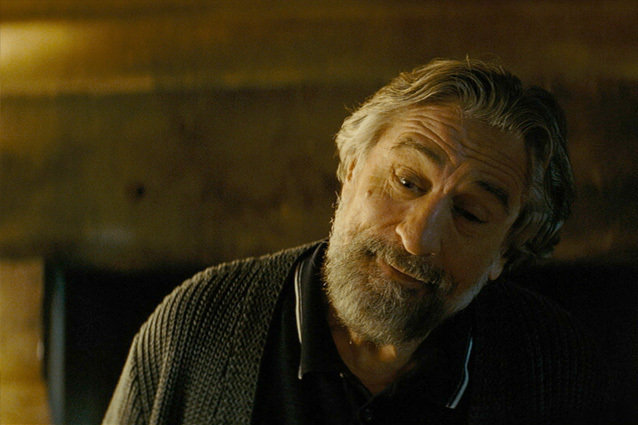 In the film, De Niro plays Fred Manzoni, an old school Brooklyn wise guy who gets himself and his family shipped to France when they have to enter the Witness Protection Program. Of course, all four members of the family have to deal with the massive culture shock, and old mob habits definitely die hard. The black humor in this trailer makes The Family look like a great comeback for De Niro. Not that he ever truly went away; he's maintained great titles like Silver Linings Playbook, but there's something nostalgic about seeing the actor play a sleezy mobster with a penchant for swearing. In this role, it seems like he's wrapped up his whole mob filmography, from The Godfather Part II to Goodfellas, into one expletive-ladden victory lap. Welcome back, Mr. De Niro. Welcome the f**k back.
More:
'The Family' Trailer
Robert De Niro and John Travolta in 'Killing Season' Trailer
'The Family': The Plumber Clip
---
From Our Partners:


A Complete History Of Twerking (1993-2013) (Vh1)


15 Stars Share Secrets of their Sex Lives (Celebuzz)