The First Iron Man 2 Poster!
Paramount unveiled a teaser poster for Iron Man 2 today, firing the first salvo in a promotional onslaught that will surely carry on full-boar until the film's May 7, 2010 release date: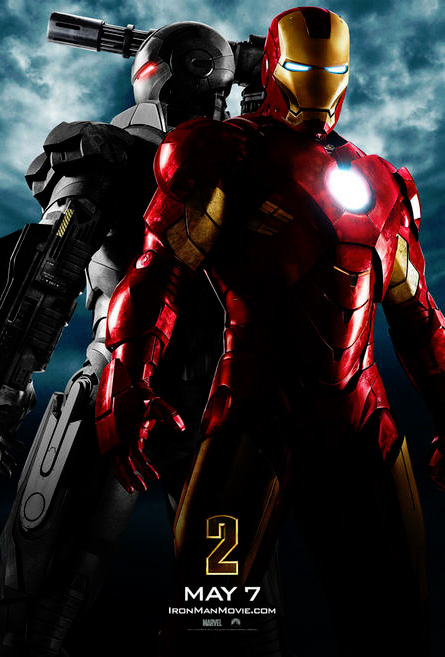 Wow, Don Cheadle is such an improvement as War Machine. Terrence Howard could never have pulled off that pose.
Head over to Yahoo Movies for a larger version of the poster.
The first Iron Man 2 trailer is likely to debut in front of showings of that other big Paramount/Robert Downey Jr. project, Sherlock Holmes. Expect it to surface on the web during the week prior to that flick's Christmas Day release.