'The Girl Who Kicked the Hornet's Nest' Prize Pack Giveaway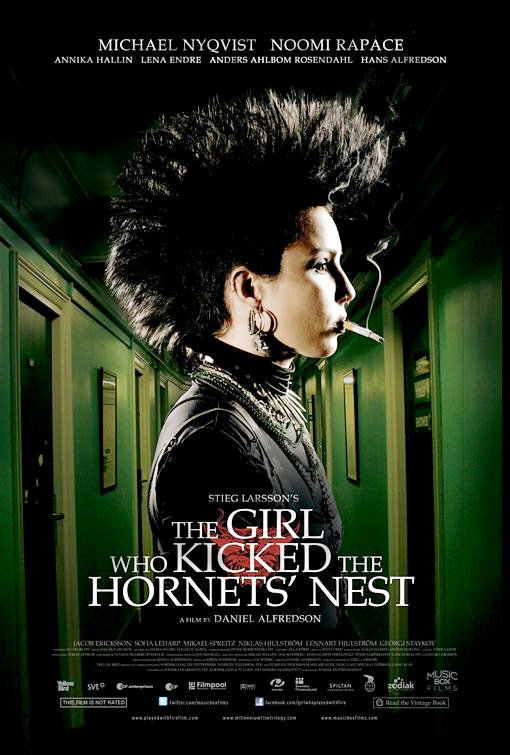 In honor of The Girl Who Kicked the Hornets Nest release and The Girl Who Played with Fire's DVD release, we've got a huge prize pack giveaway!
Based on the world-wide best selling series from Swedish author, Steig Larsson, the 3rd and final installment of the series hits theaters Friday, October 29th. The first two films, The Girl with the Dragon Tattoo and The Girl who Played with Fire, have both received wide acclaim from both audiences and critics.
About 'The Girl Who Kicked the Hornets' Nest
In the final installment of the "Millennium Trilogy" – Lisbeth Salander is fighting for her life in more ways than one. In intensive care and charged with three murders, she will not only have to prove her innocence, but also identify and denounce those corrupt government institutions that very nearly destroyed her life. Once upon a time, she was a victim. Now Salander is fighting back.
How To Enter:
Step One – Follow us on Twitter by clicking HERE
Step Two – Comment below and tell us what the most badass tattoo you've ever seen was. NOTE: You MUST include your Twitter handle (example – @Hollywood_com) in your comment!
We'll pick one random winner to be announced on Friday, October 28th.
NOTE: You MUST have a valid U.S. address.
GOOD LUCK!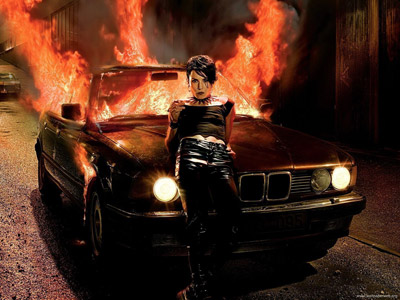 About the Prize Pack
ONE (1) winner will receive the following:
(1) Noomi Rapace (Lisbeth Salander) signed The Girl Who Kicked the Hornets' Nest theatrical poster.
(1) The Girl with the Dragon Tattoo DVD
(1) The Girl who Played with Fire DVD
(1) One copy of EACH of the three 'Millennium Trilogy' Books including: 'The Girl with the Dragon Tattoo', 'The Girl Who Played with Fire' and The Girl who Kicked the Hornets' Nest.'