'The Giver' As an Action-Thriller? Phillip Noyce in Talks to Direct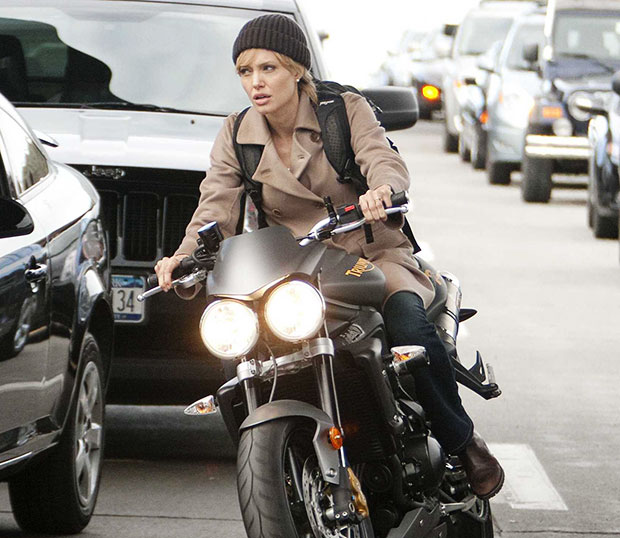 Bone collecting, fire catching, patriot gaming! These are all in-character motifs for one Phillip Noyce, the Australian director with a flare for the action-thriller genre. Along with the referenced titles (The Bone Collector, Catch a Fire, and Patriot Games, if that joke was too subtle stupid for you to get), Noyce has made a name for himself with A Clear and Present Danger, and the 2010 Angelina Jolie film Salt. While each picture wavers a bit in style, the nail-biting thriller ideology hangs heavy over the lot of Noyce's work… which is what makes him such a surprising choice to tackle the developing adaptation of Lois Lowry's novel The Giver.
Variety reports that Noyce is in "very early" talks to direct the project, which has been in the works for quite some time. Actor Jeff Bridges purchased rights to adapt the book in the 1990s, and is expected to play the title character. While Bridges is a picture-perfect candidate for The Giver, a sanctified member of a dystopian society that runs its people like cogs in a flavorless, colorless (literally) machine, Noyce is a more peculiar option. The Giver is a soft, sensitive, highly internalized book, lacking the action-adventure methodology of others in the genre — 1984, Brave New World, and Logan's Run especially all had more cutthroat, fast-paced mentalities to them. The Giver, largely considered more appropriate for younger readers than its aforementioned peers, has a quieter and calmer nature to it (though not without a very strong message).
So why Noyce? Are they planning to amp up the thrill factor for the big screen version? Or is the director looking to calm down his regular sensibilities to tackle this project? We can only hope it's the latter. Lowry's modern classic The Giver doesn't need any car chases to make it a worthwhile story.
[Photo Credit: K.C. Bailey/Columbia Pictures]
More:
20 'Twilight' Plot Points to Sink Your Teeth Into Before 'Breaking Dawn — Part 2'
'Jurassic Park 3D': the Bigger the Dinosaur, the Better — POSTER
'Live and Let Die' Allowed Bond to Live, Making It My Favorite Film in the Franchise
From Our Partners:

'Star Wars VII': Who Will Direct?
(Moviefone)

(Moviefone)