'The Godfather' Board Game (Loser Gets a Horse Head!)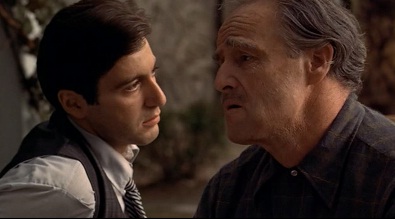 Mobsters play a lot of games. You know, catch the machine gun fire, duck-duck-rat, follow the consigliere. But now, there's a real board game made just for them. Or, at least fans of mobster movies. 
To help celebrate the 40th anniversary of 
The Godfather
, Hasbro is launching
Monopoly: The Godfather Collector's Edition.
And the transition into boardgame-dom is surprisingly smooth for the 
Francis Ford Coppola
 classic. In fact, the gamemakers could've easily repurposed some of the original tokens: the wheelbarrow (for burying bodies), the shoe (to fill with concrete) and the thimble (which makes a passable bullet). 
But they revamped them all: so now, you can play with a gun, a dead fish, a cannoli, a Genco olive oil tin, Brando's limo, and a horse's head. 
Meanwhile, the classic locations like Boardwalk and Park Place are replaced by the Corleone's Long Island and Lake Tahoe estates. 
Check out a full unboxing of the game below. And leave the gun, take the cannoli.