'The Hangover' Wolf Pack and 9 Other Horrible Movie Heroes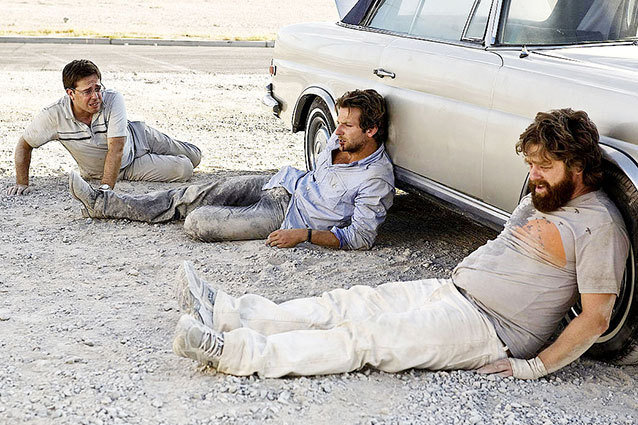 In watching The Hangover movies, as you're laughing at the memorable one-liners and assorted twists of debauchery, you're likely to come to a very disturbing realization. These three men, the proverbial Wolf Pack, for whom you are meant to root and cheer through their tireless follies, are actually horrible, horrible people. You've got Bradley Cooper as a mean-spirited, duplicitous schoolteacher who steals money from his students. You've got Ed Helms as a pompous married man who had every intention of keeping his romantic past, and drunken indiscretions, from his new wife. And worst of all, Zach Galifianakis' self-absorbed, nearly sociopathic adult child Alan. They're hardly the three Musketeers. But for some reason, we're expected to stand firmly in their corner.
The Hangover series is not an outlier in this effect — plenty of movies headline their stories with less-than-upstanding citizens, hoping that audiences will look past their dwindling morality and just focus on the funny. To change your mind about a few favorite characters, check out our gallery of the most horrible movie heroes, and catch The Hangover Part III in theaters now.
The 10 Worst Heroes in Movie History
Follow Michael Arbeiter on Twitter @MichaelArbeiter
More:
Ken Jeong's 'Hangover' Spinoff?
'Hangover 3' May Abandon the Formula
'Hangover 3' Calamity Continues in New Clips, Posters
---
From Our Partners


Stars Pose Naked for 'Allure' (Celebuzz)


Which Game of Thrones Actor Looks Least Like His Character? (Vulture)