'The Heat' Is Getting a Spin-Off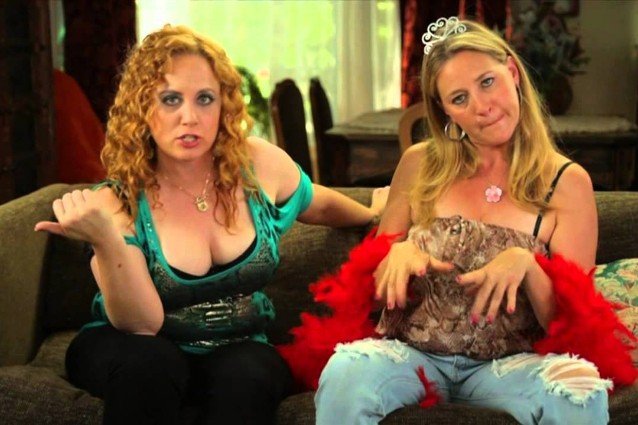 The Heat/YouTube
All "Naahcs" beware.
Director Paul Fieg is developing a spin-off to last summer's surprise hit The Heat that focuses on Beth and Gina, the loveably trashy relatives of Melissa McCarthy's character in the film. Jamie Denbo and Jessica Chaffin, who played the two characters, left a heavy impression on not only audiences, but Fieg himself. "Jamie and Jessica are two of the funniest people on this planet," Fieg said "They took small roles in The Heat and turned them into characters worthy of their own movie. I can't wait to unleash Beth and Gina on the world. Run for your lives."
Fieg has worked with the Denbo and Chaffin previously when he directed the Showtime pilot Ronna & Beverly, and when he produced six episodes of a Ronna and Beverly talk show for the UK's Sky Atlantic. Even though a specific plot for the Beth and Gina film hasn't been ironed out just yet, we can't wait to see whatever hi-jinks the classless duo will unleash on the eager movie-going public.