'The Hobbit: An Unexpected Journey' World Premiere: Watch the Live Stream Here!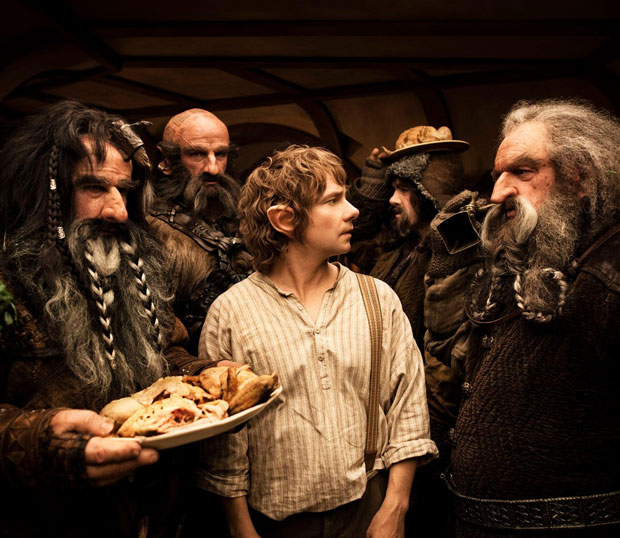 Well isn't this just precccciiioouuusss — Warner Bros. will live stream the Tuesday, Nov. 27 world premiere of The Hobbit: An Unexpected Journey , and we have your front row ticket here on Hollywood.com. Oodles of dwarves? Check. A Neil Finn performance, which includes "Song of the Lonely Mountain" from the film's soundtrack? Check. Talent arrivals, red carpet interviews, crowd interaction, and official speeches? Check, check, and check. An improv bit from Gollum and Smaug the dragon? That one is yet to be determined and may have been made up, but this is a big-budget flick, so be ready for anything.
The action starts at 6:50 p.m. PST/9:50 p.m. EST, but you can check out the preview below while you wait.
Follow Shaunna on Twitter @HWShaunna
[PHOTO CREDIT: Warner Bros.]
MORE:
Warner Bros Responds to 'The Hobbit' Animal Abuse Claims
'The Hobbit: An Unexpected Journey' Gets a TV Commercial — VIDEO
'The Hobbit': How Many Dwarves Does It Take to Slay a Dragon? — POSTER

'The Hunger Games: Catching Fire' First Look: The Quarter Quell Begins! — PICS

Ouch! Gabriel Aubry's Injuries from Halle Berry's Fiance Look Rough — EXPLICIT