'The Hobbit' and Its Tough Box Office Journey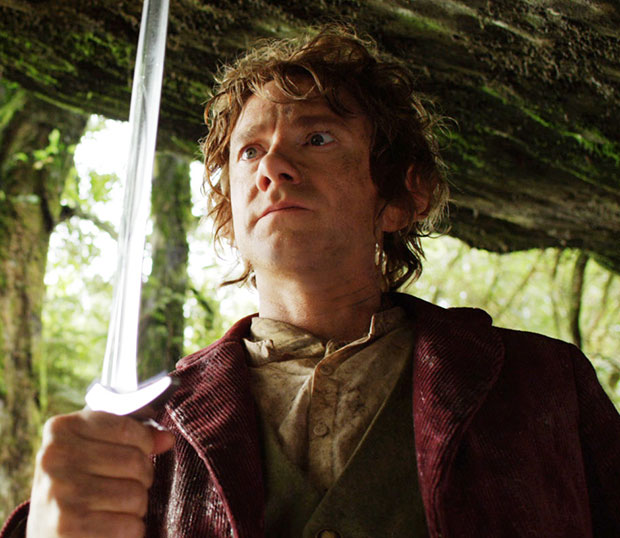 The Hobbit is kind of like the Rodney Dangerfield of movies. No matter what it does, and no matter how successful it might be, it gets no respect. No respect, I tell ya!
Critics and analysts alike have been unkind to the big film about the little guy. The community has compared it negatively to its cinematic brethren in The Lord of the Rings trilogy. Having been placed in the unenviable position of playing prequel to one of the most successful and critically acclaimed franchises in cinematic history, living up to that legacy can sure be tough.
But we say The Hobbit deserves respect, with $189.8 million in domestic box office grosses after just 14 days in release (through Thursday, Dec. 27). In intake, the new film compares most closely to the first and least profitable LOTR installment, The Fellowship of the Ring, which banked $174.1 million after the same two-week period.
The Two Towers (with $218.6 million) and Return of the King (with $241.9 million) were admittedly much bigger grossers in their first 14 days in theaters, and with lower ticket prices at the time to boot. But it should be kept in mind that those were second and third installments of a series, benefiting from the buzz and excitement created by the previous films. More importantly and impressively, The Hobbit has earned $344 million in international box office, bringing the worldwide total to a dragon-sized $534 million since its release.
Perhaps we need to look at The Hobbit in the context of the start of a new franchise rather than an offshoot of LOTR. In this light, we think it's doing just fine. The love that audiences, analysts, and critics alike poured into The Lord of the Ring trilogy might not be duplicated for The Hobbit. But objectively speaking, the film has has really helped to add plenty of Middle-earth powered box office dollars to the record breaking 2012 bottom line at the end of the year.
So we say, stop giving Baggins the Dangerfield treatment. Show our Hobbit friend some respect!
[Photo Credit: Warner Bros.]
More:
Holiday Weekend Box Office: 'The Hobbit' Outreaches 'Jack Reacher'
'The Hobbit': 6 Biggest Changes From J.R.R. Tolkien's Novel
'The Hobbit': Making Sense of Kili, the Hot Dwarf

Britney Spears to Be Fired From 'X Factor': Report