'The Hobbit' and Movies that Took a Really, Really, Really Long Time to Make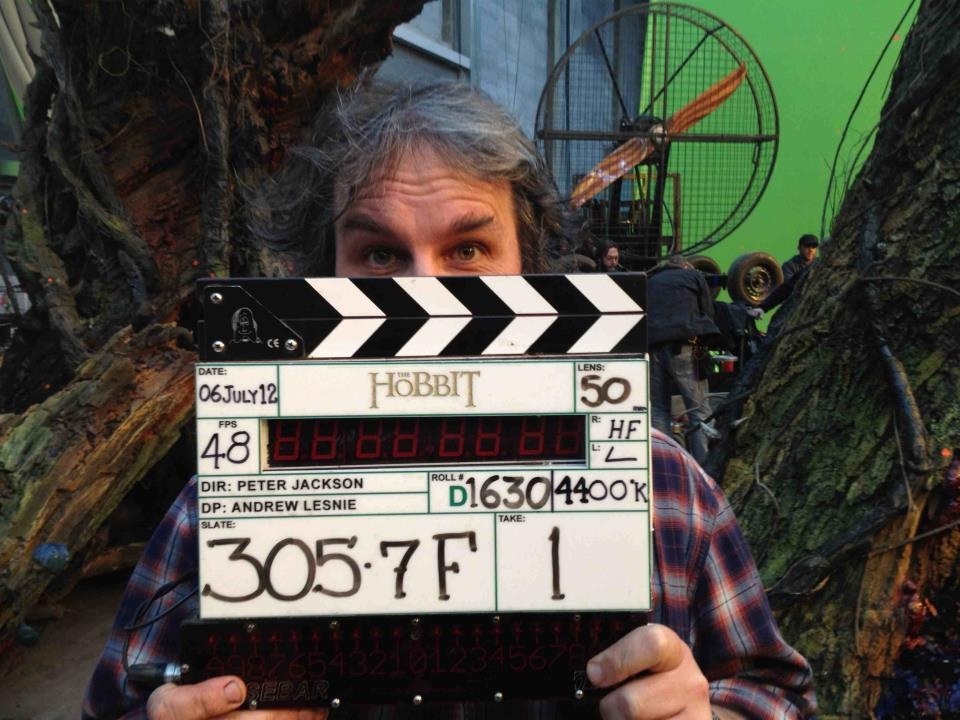 You can probably trace your appreciation for the time-consuming endeavor of film production back to an early high school class project that you thought would be more fun to videotape. At the end of an entire afternoon of shooting your classmate (a chronic over-actor) in character as Mercutio/Thomas Edison/a Spanish speaking patron of a fine restaurant, you'd find that you only had about fifteen minutes of usable footage, leading to the conclusion: "It takes forever to make a movie." Not many directors would argue with you. Peter Jackson, for example, just finally wrapped principal photography on The Hobbit pictures, which the filmmaker's Facebook page reveals took 266 days.
That's exactly thirty-eight weeks, almost nine months, and approximately one period of human gestation. In the time it took Jackson to make his Hobbit movies, he could have started and wrapped production on a person (it'd probably have been a preemie, but all the best ones are). Jackson also endured a long process with The Lord of the Rings trilogy: principal photography for the three movies amounted to 438 days, about a year and ten weeks.
Jackson's plight with the Tolkien adaptations, while lengthy, was hardly anything astronomical for the industry. It is not uncommon for epics like The Hobbit movies to endure pretty extensive production periods. The classic Lawrence of Arabia began shooting in May of 1961, and wrapped almost a year and a half later, in late October of 1962. The more recent Avatar began shooting in April 2007 and concluded in December 2007 — however, director James Cameron had written the script over a decade beforehand, and took years to develop the technology necessary to bring his vision to life. 
Larger than life movies like Jackson's Hobbits, Lawrence of Arabia, and Avatar would logically translate to huge behind-the-scenes ordeals. But some simpler, more personal stories have also demanded long production periods. German director Leni Riefenstahl worked on a film adaptation of the ballet Tiefland, which she began writing in 1934, began shooting in 1944, and finished production on in 1954. One hopes that in 1964, she finally watched it… you know, just to keep tradition.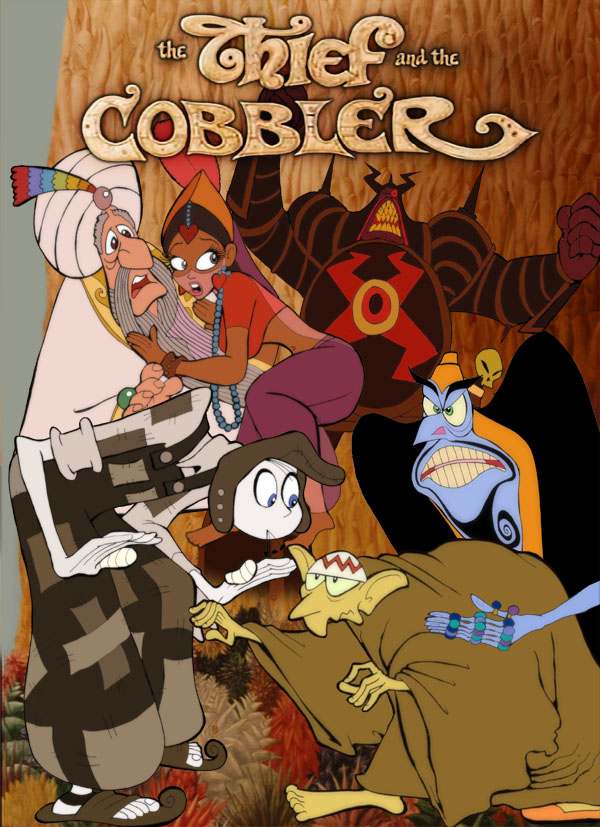 Oftentimes, these cases are often the result of stalls or haituses in the process. One of the most interesting examples is The Thief and the Cobbler, an animated fantasy film from Canadian-British director Richard Williams, which is marked by a production period of approximately three decades. Williams began the project in the early 1960s, faced an onslaught of difficulties due to the ambition of his ideas and wavering funds. The final product, released as as two separate films in 1993 (The Princess and the Cobbler and Arabian Knight), under the direction of the film's producers.
A standing example of a particularly long project belongs to the enigmatic director Richard Linklater, who has been shooting a still untitled film (sometimes called Boyhood) since 2002. The premise of Linklater's idea is to capture the growth of a young boy (Ellar Coltrane) from the age of six up until his high school graduation; considering this, production is expected to wrap in 2014. Ethan Hawke (Linklater mainstay) and Patricia Arquette (star of the director's Fast Food Nation) play Coltrane's divorced parents in the developing movie.
Judging by Lawrence of Arabia, Avatar, and just about everything Linklater has ever done, long production usually pays off. That's not to say that movies require long production to turn out well — Russian Ark, a one-take film that was shot entirely in a single day, is quite an excellent and interesting cinematic experiment. But it seems as though we can credit the countless hours put in by Jackson, Cameron, Linklater, and all those ninth graders who spent full weekends churning out the best damn U.S. History project they could, with jobs well done.
[Photo Credit: Peter Jackson]
More:
Comic-Con 2012: The Web's Most Anticipated SDCC Panels
OZ The Great and Powerful' First Look is Imaginative, Illustrated — POSTER
'The Dark Knight Rises' Notes Stoke Possible John Blake/Batman Connection