'The Hobbit' Films Officially Have Release Dates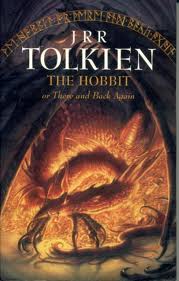 Everybody, get your robes, swords and wizard hats ready because on December 14, 2012, it's totally time to nerd out, dress up and go to The Hobbit: An Unexpected Journey — and then do it all again one year later! Following next year's premiere, the series' second installment, The Hobbit: There and Back Again, will release on December 13, 2013. So far, pretty much everyone is returning from the original LOTR trilogy, including Ian McKellen, Cate Blanchett, Elijah Wood, Andy Serkis, Christopher Lee, Hugo Weaving and, as of this past Friday, Orlando Bloom. The story follows Bilbo Baggins (Martin Freeman) as he fights the dragon Smaug (who's rumored to be voiced by Bill Nighy) and it's directed by Peter Jackson.
For some reason, the picture is being shot in 3D, so it's not really surprising that on top of the exciting news that The Hobbit actually has a release date, there are terrible rumors already floating around that New Line owner, Warner Bros, will convert the original LOTR trilogy to 3D for another theatrical release. Because, you know, we need to see Gandolf yell, "YOU SHALL NOT PASS," in eye-popping 3D!
Source: Deadline