'The Hobbit' Weekend Box Office: Bilbo Bags December Record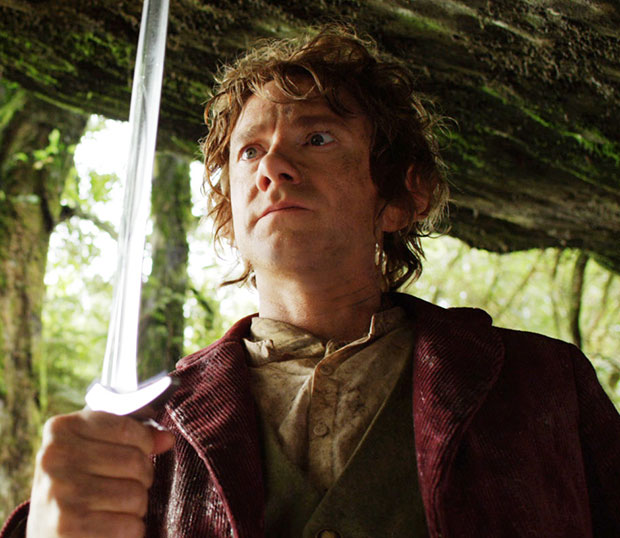 Bilbo Baggins sure knows how to bag a lot of cash. After bringing in $13 million in midnight screenings and $37 million on Friday alone, The Hobbit has grossed a giant-sized $84.8 million its first weekend in theaters. And Hobbit's box office take was enough to set a new record — the film is the largest December release of all time, beating I Am Legend's $77.2 million in 2007. (That coveted $100 million mark, however, still eludes December movies.)
Not to mention the biggest Lord of the Rings release. Armed with higher 3D prices, The Hobbit out-grossed Lord of the Rings: The Return of the King, which took in $72.6 million its first weekend in 2003. (And Hobbit scored $10.1 million (or 12.3% of the weekend tally) at IMAX theaters, averaging $30,982 in 326 locations.) Now, if only The Hobbit could resonate with award voters as well — though Hobbit received an "A" CinemaScore from audiences, Peter Jackson's latest was snubbed at this year's Golden Globes. This just in: The Hobbit earned $138.2 million internationally according to Warner Bros. for a worldwide tally so far of $222.975 million!
Awards fare, however, is continuing to perform well at the box office, with Golden Globes leader
Lincoln
coming in third with a $7.2 million ahead of fellow nominee
Life of Pi
, with a $5.4 million at No. 5. Still, audience-friendly fare seems to also be inviting viewers to theaters this holiday, with 
Rise of the Guardians
 taking the No. 2 slot with a $7.2 million, and 
Skyfall
 taking No. 4 with a $6.7 million.

'The Hobbit' Cast: A Who's Who New Character Guide (Moviefone)