'The Host': Saoirse Ronan Does Own Stunts, Ain't Exactly Bella Swan — VIDEO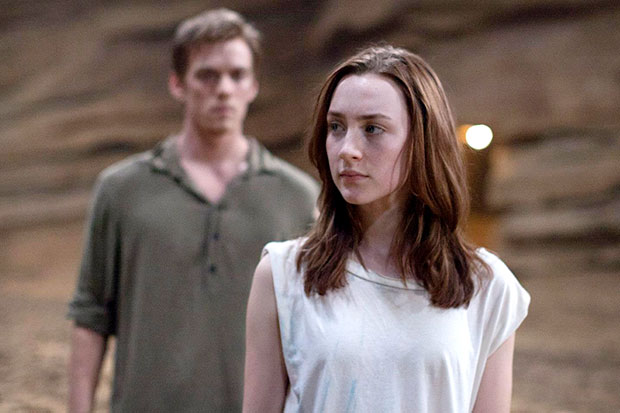 With her new role in The Host, Saoirse Ronan may officially be the most lethal teenager alive. She's already portrayed an adolescent assassin in Joe Wright's Hanna. And now, she's playing a freedom fighter, rebelling against the aliens who've invaded earth on a quest to take over the bodies of much of humanity through some kind of psychic possession. Think Invasion of the Body Snatchers meets War of the Worlds. As heroine Melanie Stryder, Ronan had to master pretty intense fighting skills and tackle some daunting stunts.
In a new video interview over at Moviefone.com, Ronan talks about the challenges she faced taking on a tough-as-nails character who has almost nothing in common with author Stephenie Meyer's most famous creation, Twilight's Bella Swan. "I like doing my own stunts, because it's more realistic," Ronan says. "There's one stunt where I jumped off a balcony. They asked me if I wanted to do it, and apparently they were having bets that I wouldn't do it. And I proved them all wrong." Check out the video, and the new The Host posters of Ronan and Costar Max Irons below.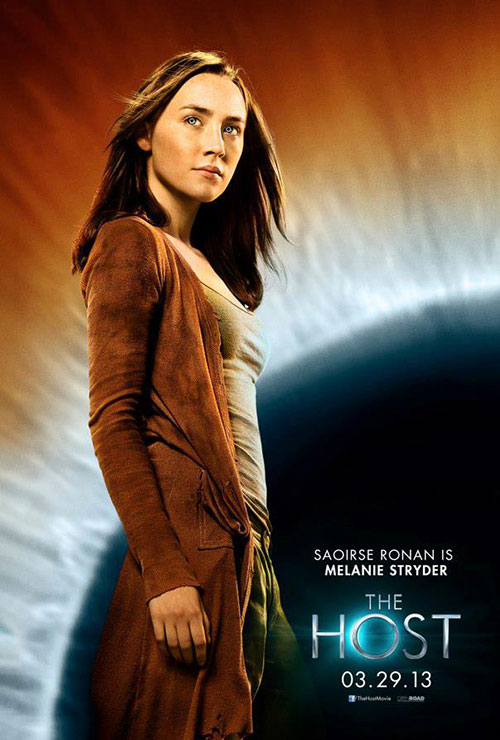 Follow Christian Blauvelt on Twitter @Ctblauvelt
[Photo Credit: Open Road Films (3)]
More:
'The Host': Three New Posters Focus on Free Will
Romance and Body Snatchers: 10 Pictures from 'The Host'–EXCLUSIVE
'The Host' Is Not Just the New Twilight—TRAILER

100 Hottest Women of the Century: Do You Agree?