'The Hunger Games' Brings the Fight to Blu-ray/DVD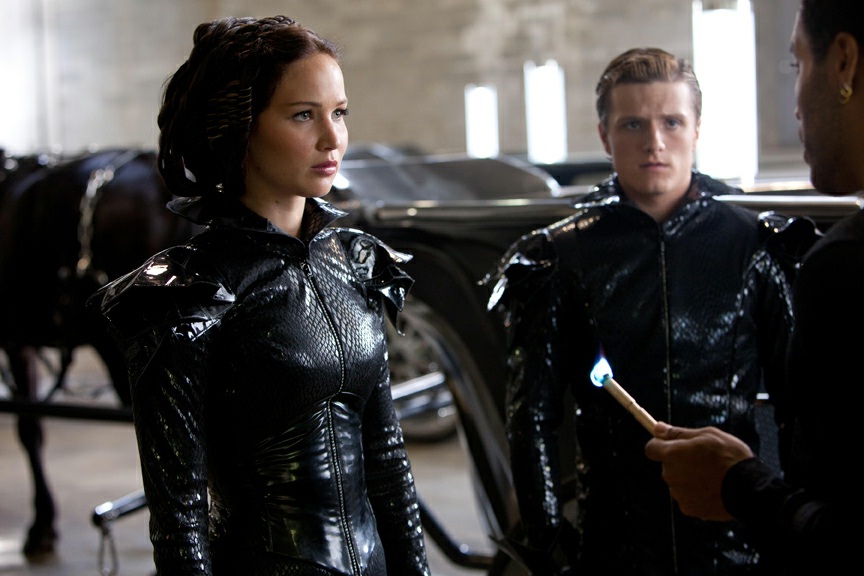 Imagine having the entire world of The Hunger Games available to you right in your own home! … Okay, yeah, you kind of already have that if you own the books. But now, you don't have to bother with that nuisance called imagination — Lionsgate has announced the Blu-ray/DVD release!
One of the biggest films of the 2012 stars Jennifer Lawrence and Josh Hutcherson as two teenagers forced to engage in a fight to the death in a horrid tradition overseen by the malevolent ruler of Panem. Director Gary Ross' cinematic triumph was a widely well-received tribute (no pun intended) to author Suzanne Collins' first book in the Hunger Games trilogy.
The Hunger Games comes out on Blu-ray, DVD, On Demand and Digital Download on August 18. Check out the special features below.
BLU-RAY & DVD SPECIAL FEATURES
– The World is Watching: Making of The Hunger Games – an eight-part documentary covering the "making of" the film in all aspects from the pre-production process all the way through the theatrical release and fan reactions
– Game Maker: Suzanne Collins and The Hunger Games Phenomenom Featurette
– Letters from the Rose Garden Featurette – insights from Donald Sutherland on the development of his role as President Snow
– Controlling the Games Featurette – stories and concepts behind creating the control center
– A Conversation with Gary Ross and Elvis Mitchell
– Propaganda Film (in its entirety)
– Marketing Archive
– Preparing for The Games: A Director's Process (*Blu-ray Exclusive)
[Image Credit: Lionsgate]
More:
The Hunger Games, Bridesmaids Top MTV Movie Award Nominations
Hunger Games Star Isabelle Furhman Joins David Gordon Green's Horror Suspiria
Hunger Games Director Gary Ross Skips Catching Fire for 'Houdini'?