The Final Trailer for 'The Hunger Games: Catching Fire' Is Super Chilling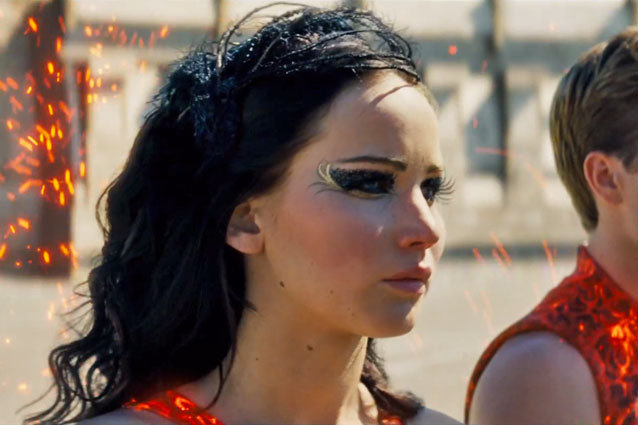 The Hunger Games/YouTube
While Katniss is busy preparing for war, we're getting excited to watch her fight for her life (you know, while we sit in a comfy movie theater and munch on popcorn). In the final trailer for The Hunger Games: Catching Fire, the realization that Katniss (Jennifer Lawrence) is about to participate in a life-or-death match finally hits home. 
The trailer only runs for just over a minute, but it's filled with chilling images of what the tributes are about to face and the haunting sound of President Snow's (Donald Sutherland) menacing threats of war. There are images of rebellions in various districts, Prim screaming out for her sister, and Katniss being held down by guards, which are all cast in an ominous cloud of grey shadows. Additionally, we get a peek at some of the creatures that the tribunes with face off against, such as the CGI monkeys (which look pretty good), the smog, and the Jabberjays.
The sequel is directed by Francis Lawrence and follows Katniss and Peeta (Josh Hutcherson) as they hed back into the battle arena.
The Hunger Games: Catching Fire hits theaters Nov. 22.