'The Hunger Games' Once Again Lands on Challenged Books List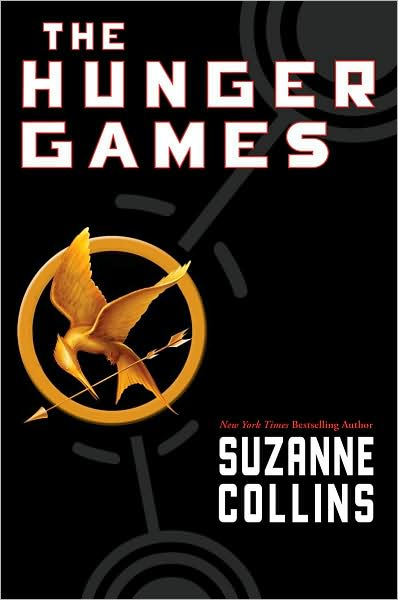 The Hunger Games saga has officially joined a long literary lineage shared by the likes of George Orwell's 1984, Zora Neale Hurston's Their Eyes Were Watching God, and F. Scott Fitzgerald's The Great Gatsby: It has been challenged by parents and educators.
According to the Associated Press, for the second year in a row, Suzanne Collins' wildly popular dystopian series has found resistance regarding whether or not it should be on library shelves. The American Library Association's Office for Intellectual Freedom, which released its most recent report on Sunday, defines any challenged book as one that has received "a formal, written complaint filed with a library or school requesting that a book or other material be restricted or removed because of its content or appropriateness."
Last year, only the first book in the series, The Hunger Games, made the top 10 list for being regarded by some as "sexually explicit" and "unsuited to age group and violence." Now the entire series, including Catching Fire and Mockingjay, are being challenged. Aside from complaints about the series having "insensitivity," "offensive language," and "violence" (the latter of which Collins acknowledged last year as "not unreasonable. They are violent. It's a war trilogy"), some of the more outlandish accusations against the books include that it's "anti-ethnic," "anti-family," and entering Harry Potter controversy territory with complaints of it being "occult/satanic." (President Snow is certainly evil, but come on.)
While the reasoning for challenging books is still archaic in some cases (Harper Lee's To Kill a Mockingbird is still being disputed for its "offensive language" and "racism"), it's somewhat more understandable as to why parents and educators take issue with more risqué, arguably less necessary fare like Cecily von Ziegesar's Gossip Girl ("drugs, offensive language, sexually explicit") series. But where does The Hunger Games rank in this spectrum?
Collins' books, like William Golding's challenged classic The Lord of the Flies, unquestionably features graphic violence involving children, but the idea that it is anti-family (here, broken families are torn apart by war) or anti-ethnic (despite some horrendously racist complaints from moviegoers, The Hunger Games features ethnic characters) borders on outright outlandish.
Yes, Collins' series are peppered with some graphic violence and unfavorable language that could upset more conservative or sensitive parents or educators, but at its core, The Hunger Games saga is a glimpse into the horrors of war and a commentary on our "reality"-obsessed society. It also doesn't hurt that the well-written book features a strong-willed powerful female YA character whose biggest challenge isn't whether to pine over a vampire or a werewolf. Plus, like the Harry Potter series, The Hunger Games has gotten younger people invested in reading again. Why challenge that? 
More:
The Hunger Games Home on Hollywood.com
The Hunger Games Tops Easter Box Office