'The King's Speech' Director Tom Hooper Turned Down 'Iron Man 3'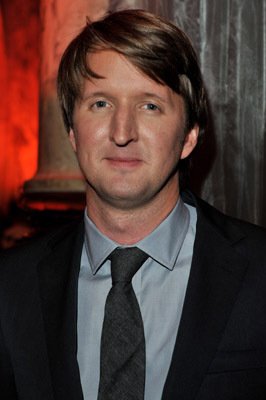 Good form, Tom Hooper. There's no need for you, a distinguished and Oscar nominated director, to lower your standards and follow your award-winning hit The King's Speech with a sequel, nay, threequel to an already established film franchise.
If you're wondering what I'm talking about, it's as simple as this: Tom Hooper was apparently offered the coveted director's chair on Marvel Studios and Walt Disney Pictures Iron Man 3. The acclaimed British television director, who helmed episodes of HBO's John Adams and the channel's self-made movie Longford, turned it down, probably shocking the arrogant executives at Marvel who are not used to hearing the word "no". It's one of the boldest moves that I've heard of in a long time, and also one of the smartest. I don't doubt Hooper's ability as a filmmaker. His previous project, the soccer biopic The Damned United, won many praises for its wit and realism and with The King's Speech, he's made his mark as a wonderful storyteller (and a successful one as well).  But not only is he not the right fit for a silly superhero sequel, he would've been totally unprepared to handle the massive production.
Still, one can only wonder what a Hooper-directed Iron Man film would look like. Tony and Rhodey would've more than likely had more than a few lengthy verbal disputes while Stark may have finally put down the bottle in favor of a teapot. Of course I kid, but I can laugh heartily at the idea since it is now common knowledge that action impresario Shane Black will helm the anticipated feature (that's more like it).
The bigger story here is that Hooper's could be taking on Working Title's feature adaptation of Les Miserables. The company's version of Victor Hugo's beloved masterpiece was first announced last summer, though no names have been associated with it. It's unclear whether or not a script has been written and the project's status is unknown at the moment, so it's likely that Hooper will choose something more developed as his follow up to The King's Speech. However, Les Miserables is certainly in his wheel-house and I'm looking forward to see how that production plays out. Other possible projects include The Lady Who Went Too Far, a period adventure flick that would re-team Hooper with his King's Speech writer David Seidler.
Source: The Playlist, 24 Frames