'The Lucky One': Will It Earn More Than Nicholas Sparks' Past Tearjerkers?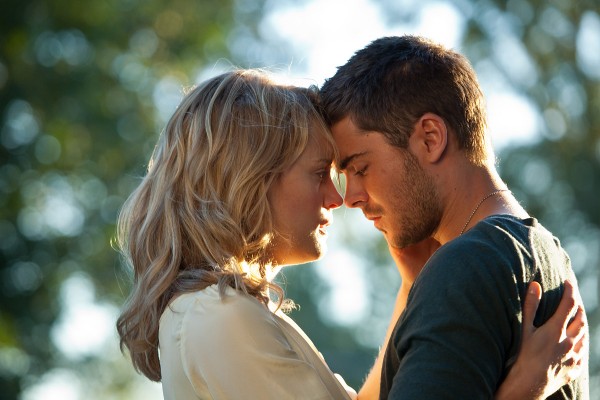 Author Nicholas Sparks' latest bestselling book, The Lucky One, is set to hit theaters this weekend. And just like with some of his previous film adaptations, it will star a young Hollywood actor hot enough to make the girls come in droves. (Ryan Gosling in The Notebook, anyone?) But is that formula enough to secure an opening weekend as profitable as some of his past films?
The biggest Sparks opener to date is 2010's Dear John, starring 21 Jump Street's Channing Tatum. On its debut weekend the romantic drama (also centered around the life of a war soldier) took in $30.4 million for Sony/Screen Gems. On the other hand, The Notebook, which only took in $13.4 million opening weekend, eventually grossed more than Dear John in the long run — making it the most successful Sparks adaptation yet.
Less profitable have been the three other Sparks films also distributed by Warner Bros.: A Walk to Remember (2002), Message in a Bottle (1999), and Nights in Rodanthe (2008), all of which opened in the low teens.
Hollywood.com Box Office Analyst Paul Dergarabedian predicts the latest film, which he doesn't see opening at number 1, to do around the same. "Efron is an Iraq war Marine who travels home after three tours of duty to search for an unknown woman in a photograph that he found during combat. The PG-13 romantic drama should draw women, their reluctant dates and about $18 million in tear soaked dollars to the multi-plex this weekend."