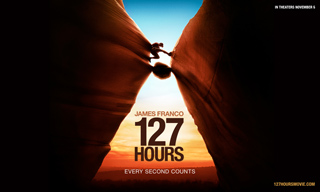 It's sort of absurd to go see movies in theaters nowadays. Money's tight, there's OnDemand and Netflix streaming and cable and whatnot. But there's a magic in going to see movies, and I'm afraid I won't ever be able to stop. It's just different than watching movies at home.
One of Martin Scorsese's favorite facts about film has to do with how projection works. Movies, even ones that are digitally projected, are a series of photographs. In the case of film there are 24 frames per second. That movement you think you see on screen is really just happening in your mind. In a very real way, every movie you've ever seen in the theater is a dream that you yourself created.
After he tells you that about the whole projection thing, Scorsese likes to smile and make the following observation: Because there are 24 frames per second, and 60 seconds in a minute, that means that most of our time in the movie theater is spent in the dark, dreaming. In a very real, physical way, seeing a movie in the theater creates a kind of subjectivity available in no other medium. All great filmmakers understand this and use it as a tool for storytelling.
Alfred Hitchcock did this better than almost anyone. His suspense thriller Rear Window famously replicated the experience of watching movies with the film's setup: James Stewart sits in his apartment looking out the rear window into all the other windows of a bunch of other apartments. What's on Stewart's mind is his girlfriend, Grace Kelly, who he doesn't quite have the guts to commit to. This is absurd, because it's Grace Kelly. Somehow they make it work. Because Stewart's preoccupied with his relationship, what he sees in every window is some riff on relationships. A fighting couple, a lonely single guy, a woman pining for her husband off at war. In this way, Hitchcock brings us right inside Stewart's anxiety about commitment, and the grand subjective adventure of suspense thrillers can unfold.
Two recent movies are miracles of subjectivity: Danny Boyle's 127 Hours and Darren Aronofsky's Black Swan.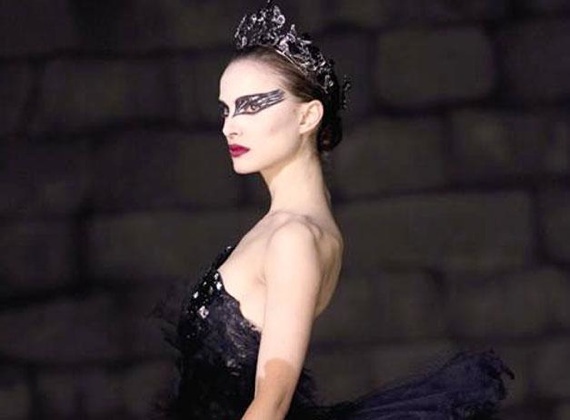 Black Swan takes us deep inside the world of ballet dancer Nina Sayers, played by Natalie Portman. In fact, most of the brilliant craft, editing, effects, acting, framing and design of the film is done to take us so deep inside of Nina that it doesn't takes long for us to be completely unable to distinguish between "real" and "fake." Aronofsky excels at the primary skill of the cinematic storyteller — he forces us to dream Nina's dream.
Danny Boyle faced a far different challenge with 127 Hours, the movie about Aron Ralston, the adventurer who had to cut off his own arm to escape a boulder that trapped him in a remote Utah canyon. Since the movie builds to one man's decision to do something almost unimaginable to the rest of us, Boyle used unconventional editing, flashbacks, sound effects and soundtrack pulls to bring us right inside of James Franco's Ralston. By the time we get to the fateful moment of self-amputation, we're so in tune with Ralston that the audience I saw the film with yelled out loud — not at the pain of cutting into one's own arm but at the triumph of fighting for freedom at any cost.
The economy's terrible. Movies are expensive. Home theaters are awesome, and HD is super sweet. But there's still nothing like the experience of watching a movie in the theater. Cause Martin Scorsese says so.