'The Man With The Iron Fists' Gives Us The New Legends Of Kung Fu — TRAILER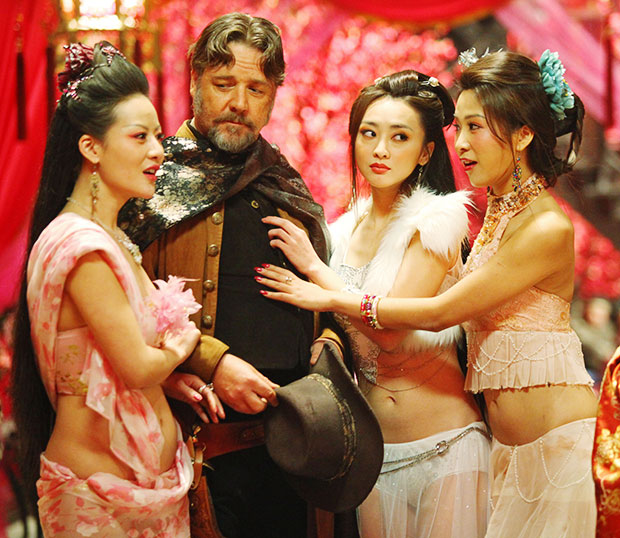 A trailer for the new kung-fu film, The Man With The Iron Fists, was just released, and it has all the violence and gore we want from an old school-style punch'em-up.
Introducing "the new legends of kung fu" with a bang, we see slow-mo fight sequences, high-flying jumps, bone-crunching kicks, flipped tables, and Bronze Lion – the man we assume to be the titular fighter with the iron fists after watching him slam his knuckles into a metal dragon face with a loud, cringe-inducing clang.
Wu Tang Clan front man RZA directs, co-wrote and stars as a blacksmith in feudal China who makes weapons for a small village, until he must use his skills to protect himself and his fellow villagers.
The trailer also features a quick glimpse of Russell Crowe as "The Baddest Man Alive," Lucy Liu, Pam Grier, and Cung Lee. The Universal Pictures martial arts movie, co-produced and co-written by Eli Roth, hits theaters November 2.
Follow Sydney on Twitter @SydneyBucksbaum
[Photo Credit: Universal Pictures]
More:
Russell Crowe Joins RZA In 'The Man With The Iron Fist'
Bizarre: First Look at RZA & Russell Crowe's Kung Fu Movie — PICS