The MTV Movie Awards in the Year 2032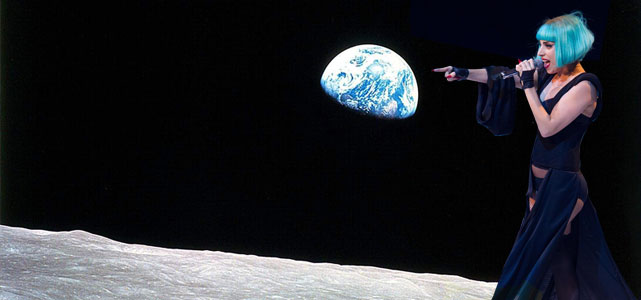 Mazel Tov to the MTV Movie Awards, which is celebrating its 20th anniversary this year. That got me to thinking, what will this treasure trove of wacky categories, tween screeching, and OMG PDA be like in another two decades? I looked into my crystal ball and here is what it told me.
—The ceremony will be hosted by Luca LaValle, the son of Snooki and Jionni LaValle who has subsequently become MTV's most popular on-screen personality.
—The lifetime achievement award will be given to Kristen Stewart, who refuses to go away.
—Vampire movies just made their retro return into pop culture and Madison Jones, the star of the Twilight remake, is the biggest celebrity in attendance.
—Oscar winner Jaden Smith presents the award for Most Kick Ass 3D Hologram.
—The most nominated movie of the night, the long-delayed Avatar 2, walks away with only one award for Best Rocket Ship.
—There is a Hunger Games cast reunion. Woody Harrelson looks great!
—No one thinks that Sacha Baron Cohen being mean is funny anymore, except Sacha Baron Cohen. Still, he tries to pull a stunt on the red carpet.
—There is an "In Memoriam" montage for Betty White, who passed away at the age of 110.
—The show adds a new category: Most Righteous Interactive Virtual Reality Experience.
—For some reason Morrissey is still popular (teen angst is a renewable resource) and wins a golden popcorn in the Ear Phone Rockin' Musical Soundtrack category.
—The show is only two minutes and 44 seconds, because that is the longest anyone's attention span can stretch without snapping.
—When did Ryan Seacrest buy MTV and all of Viacom?
—No one knows who Lindsay Lohan is, but Russell Brand, who no one else remembers either, makes a joke about her on the red carpet.
—Lady Gaga is the big winner of the night for Best CGI Kiss for a scene where she makes out with herself in Lady Gaga: Monsters Mating With Monsters in Concert Live Show Tour, her sixth concert movie in 3D.
Follow Brian Moylan on Twitter @BrianJMoylan
More:
MTV Movie Awards Winners: Which Winners Were Actually Good?
Russell Brand to Host MTV Movie Awards
'The Hunger Games', 'Bridesmaids' Top MTV Movie Award Nominations