The New 'Ice Age: Continental Drift' Trailer: Face the Furry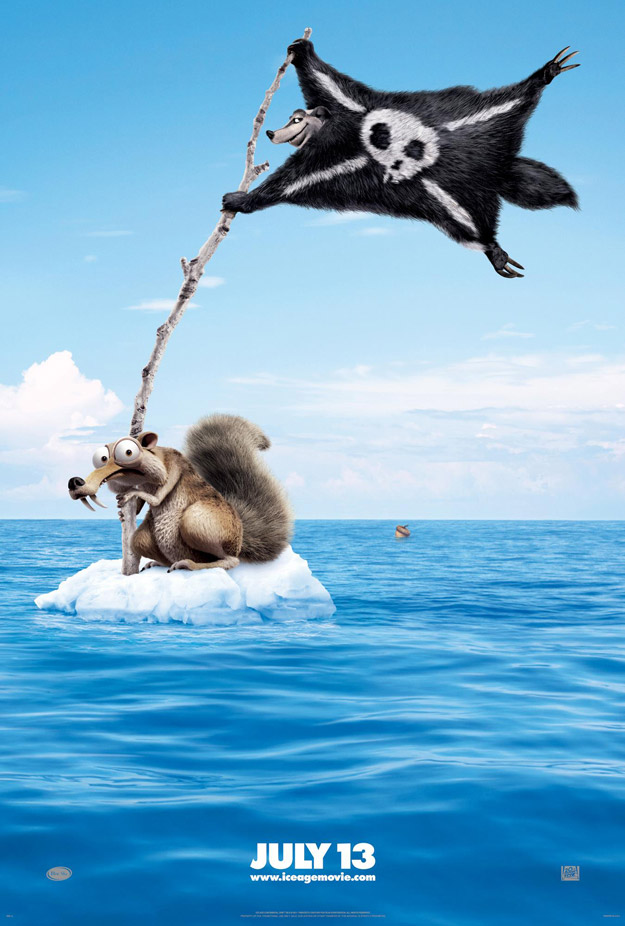 Ahoy! Land ho! Summer movie season (or as I like to call it, excuses to sit in air conditioning season) is in full swing, and today provides us with a new trailer for Ice Age: Continental Drift. The new trailer finds Manny (Ray Romano), Diego (Denis Leary), Scrat, and personal favorite Sid (John Leguizamo). The goofy family favorite franchise (say that five times fast). This time, the men (Animen? Manimals?) prehistoric gang get lost at sea after Scrat's acorn obsession lands him at the epicenter of a continental shift. But how, do you ask? Well, they end up on a glacier, forced away from their families. And the hijinks, how they ensue!
Highlights include some giggle-worthy Sid one-liners, including an interaction with some animal pirates (Piranimals? Anirates?), as well as confusing 'love' for leprosy and lice. Just watch and you'll get it. If you're babysitting this summer, it seems like a perfect distraction from all the poking, fighting, and general loveliness that comes with that line of work.
Joining the principal characters in the film include voice work from Nicki Minaj, Drake, Sean William Scott, Josh Peck, Queen Latifah, Jennifer Lopez, Wanda Sykes, Aziz Ansari, Keke Palmer, Josh Gad, Alan Tudyk, Nick Frost, and Joy Behar. The new Ice Age sequel comes out on July 13.
Follow Alicia on Twitter @alicialutes
More:
Ice Age: Continental Drift 3D (2012)
Scrat Sails the Seven Seas in 'Ice Age: Continental Drift' Poster