The Oscars Need One of These 10 Outrageous Hosts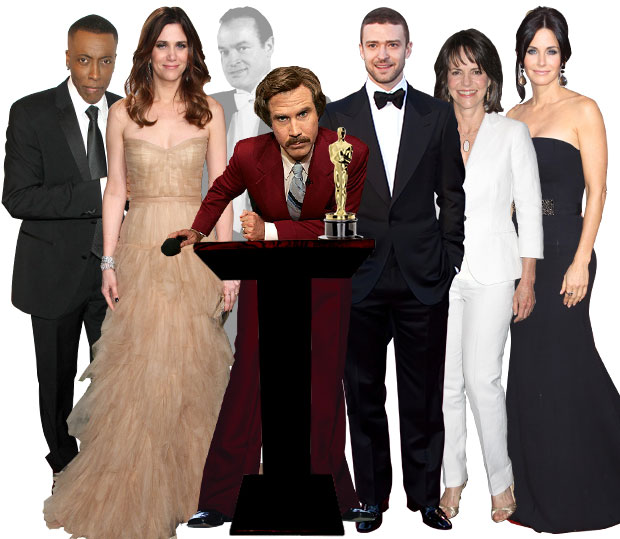 Yes, it's only August, but we're already thinking about Oscar hosts. (Damn, I wish I put so much planning into my Halloween costume and Christmas shopping.) We're getting so close to February's show that people are already turning down the job. Today on Today Jimmy Fallon said that he had been asked by the Academy of Motion Picture Fuddies and Duddies to host the awards, but he said no. Damn, that would have been a pretty good show.
What are we going to do instead? We've seen all sorts of people do it over the past few years from boring safe choices like Hugh Jackman and Billy Crystal to failed crazy ideas like the duo of Anne Hathaway and James Franco. So, who are they going to get? So many of our late night hosts have tried and failed (stick to politics, Jon Stewart) and Neil Patrick Harris is so eager to host anything you can probably see him next Thursday hosting your church talent show.
There have to be some crazy choices that actually make sense and could be a lot of fun. Here are 10 that I came up with. You can thank me with the honorary Oscar you were going to give to Woody Allen.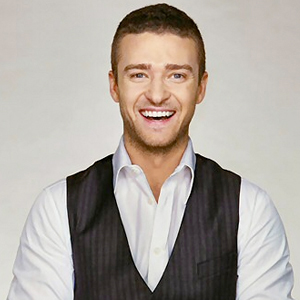 Justin Timberlake: OK, this is the actual only quote unquote good idea that I actually had. But seriously, he can sing and dance and stars in movies and is funny and charming and attractive and everything we'd really want in a host. Sadly he comes with the evil creature named Jessica Biel attached to him, but everyone has their faults.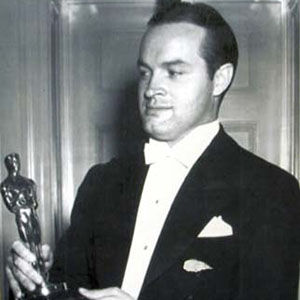 A Hologram of Bob Hope: Every year some codgers are all, "Bring back Whoopi! Bring back Billy! Bring back some old person who we don't remember!" Well, those people won't be happy until the dearly departed Bob Hope can come back from the grave to host the Oscars. Let's finally give them what they want. If they can do it for Tupac for some silly concert, they can certainly do it for the Academy Awards.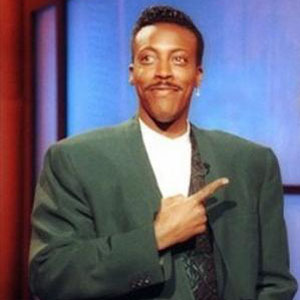 Arsenio Hall: The '90s are coming back in a major way and he is getting another talk show. Why not let him crack wise on Hollywood's biggest night. This is a thing that should make you go, "Hmmmm," but will probably just make you go, "No, no, no. That is an awful idea."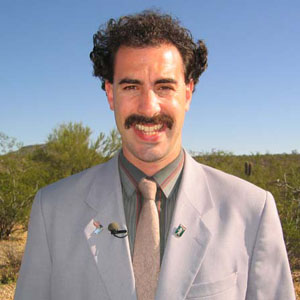 Sacha Baron Cohen: Seriously he would do something awful, everyone would watch, and we would never stop talking about it. He would be the host equivalent of that swan dress. That sounds like success to me.
Harvey Weinstein: There has been no more consistent presence at the Oscars over the past two decades than this mogul. Why not let him be in charge? That way we can all watch him rage and scream at all the winners when they beat one of his movies.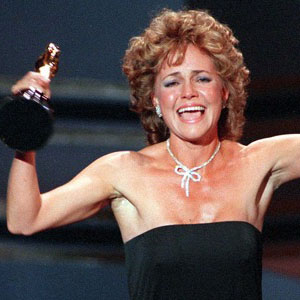 Sally Field: You like her. You really like her.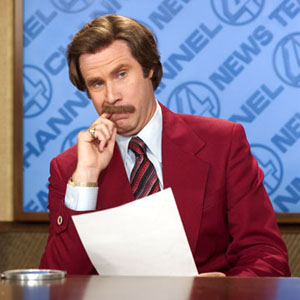 Ron Burgundy: Why do we need a non-fictional person to host the Oscars? Will Ferrell might be a little too odd and hammy on his own, but what if he just channeled his beloved newscaster for the entire evening? Let's get a little preview of Anchorman 2.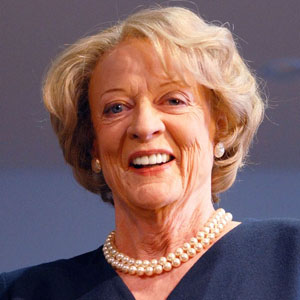 Maggie Smith: She wouldn't so much as host as just stand there and glare and say, "Well…" a lot while folding her hands. Occasionally there would be a withering quip and we would all applaud and then die of happiness. There is a reason she has like 19 Oscars.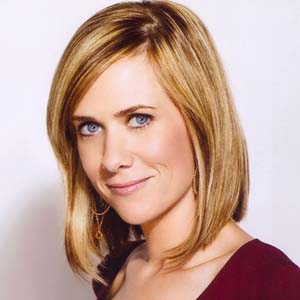 Kristen Wiig: This would mostly be a good choice just to shut up all those people who think that women can't be funny. Also because you know she'd bring along her hilarious BFFs like Amy Poehler, Tina Fey, and Melissa McCarthy to make the night even better. The promo can be, "We're flipping our Wiig for the Oscars." See, this just writes itself.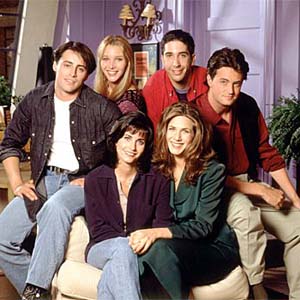 The Cast of Friends: OK, this is my other quote unquote good idea. Sure the only one to really transition to movies is (ugh) Jennifer Aniston and they are more TV people, but who wouldn't watch this? They can all be funny, we all know who they are, and this way we can have a little reunion without them having to make more episodes. Remember what I said about the '90s coming back. Make it happen, Oscar!
Follow Brian Moylan on Twitter @BrianJMoylan
More:
Could 'Dark Knight Rises' Win Best Picture Oscar?
Oscars 2012: 'The Artist' and 'Hugo' Win Big, Plus Surprising Victories