The Oscars: 'Smash' Duo Craig Zadan and Neil Meron to Produce the Show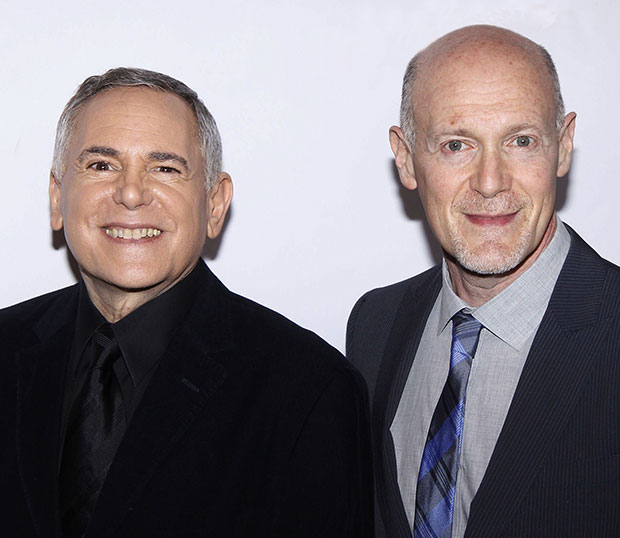 Earlier this summer, I saw Liza Minnelli and Alan Cumming perform a cabaret show in Fire Island. I thought it would be the gayest thing I would ever witness. That is until it was announced that Craig Zadan and Neil Meron were chosen as the producers of this year's Oscars telecast. Yup, this is going to take the glorious cake. Jazz Hands!
For those who don't know anything about this gay power couple Zadan and Meron are the Oscar-winning producers behind Chicago, Hairspray (the movie musical based on the musical based on the movie), Footloose (the movie remake not the musical based on the movie), NBC's Smash, and just about every thing with production numbers, divas, bugle beads, and a little extra sparkle that has happened in the last decade. Their Oscars, which is the Gay Super Bowl, is going to be spectacular.
"Craig and Neil are forward thinkers who bring a unique perspective to the Oscar show," Academy President Hawk Koch (which is not a made-up name) said today in a press release. "Their enormous collective talent, coupled with their love of film, serves our show perfectly."
If by "serving the show perfectly" he means employing numerous song and dance breaks, a fleet of Ziegfeld girls, and more Bruce Villanch quips than can fit in an entire arena, then he is correct. That is just what the show will be. I guess Neil Patrick Harris is a lock for host now. Maybe with Hugh Jackman assisting. Maybe with Jake Gyllenhaal just posing on stage in a jock strap for no reason. No matter what they do, it is sure to be amazing.
Follow Brian Moylan on Twitter @BrianJMoylan
[Photo credit: Wenn.com]
More:
Catching Up with Producers Craig Zadan and Neil Meron
Brian Grazer Replacing Brett Ratner as Oscars Producer?