'The Other Woman' Is Basically 'John Tucker Must Die' For Adults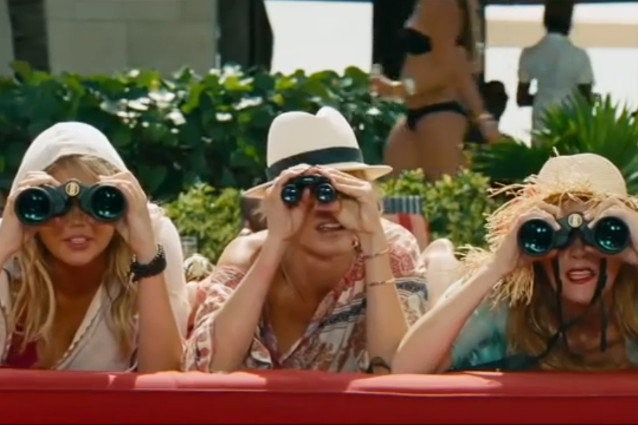 Fresh Movie Trailers/YouTube
For fans of romantic comedies — or comedies in general — the trailer for The Other Woman is a must-watch. It's hilarious. The new romcom is due to hit theaters in April 2014. Cameron Diaz stars in the film as Carly Wittan, a woman who discovers her boyfriend Mark (Nikolaj Coster-Waldau) is already married to Kate (Leslie Mann). The women form an unlikely friendship, and then find out Mark has another mistress, played by Kate Upton. Together, the three friends hatch a plan to get revenge on their man. 
Hold on a second! That story sounds a little similar to the 2009 teen comedy John Tucker Must Die. But that's not where the similarities end. One of the most iconic moments in John Tucker Must Die is when Jesse Metcalfe as John gets emotional about his tender chest — since one of the girls had been slipping him estrogen. 
From what we've seen in the trailer, it seems Kate will be slipping Mark enough hormones for a "pre-op transsexual," which leads to plenty of jokes on his behalf — though they're a little more explicit than what we saw in John Tucker Must Die.
The main difference between the movies is that instead of taking place in high school, The Other Woman is about adults, which makes it especially hilarious. It opens the doors for raunchier jokes (Diaz proved she can pull off raunch inBad Teacher).
What's going to hold this movie together is the friendship between Diaz, Mann, and Upton's characters. If they can pull of something between John Tucker Must Die and Bridesmaids, The Other Woman could potentially be the comedy of the year.