'The Paperman': Watch Disney's Beautiful, Oscar-Nominated Short Film Right Now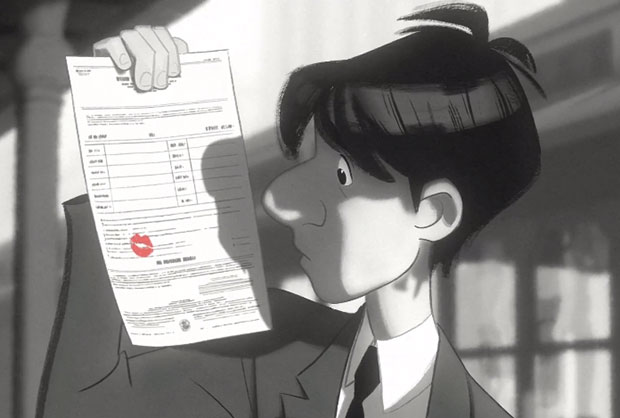 The short film categories at the Oscars are often the wild cards in your Academy Awards pool, considering most people don't have the opportunity to see all of them. If you didn't get a chance to see Disney's The Paperman, which ran before animated film nominee Wreck-It-Ralph, you're in luck: The entire six-minute short is online.
Now's your chance to catch the gorgeous, dialogue-free animated short about a flirtation between an office-worker and the gorgeous girl he meets while waiting for the train. She disappears during their commute to work, but serendipitously turns up in the office across the street from his. Unfortunately, she remains hopelessly out of reach.
Watch our office drone hero perfect the art of the paper airplane, dodge traffic, and eventually come face-to-face with his love. Essentially, The Paperman is a craigslist missed connection ad brought to life in the most adorable way possible.
Check out the film below. The Oscars air Sunday, Feb. 24 on ABC. Seth MacFarlane will host.
Follow Jean on Twitter @hijean
[PHOTO CREDIT: Walt Disney]
More:
2013 Oscar Nominations: See the Full List of Nominees Here!
Oscars 2013: Let's Predict the Nominations (and Call the Upsets)
Oscar Nominees 101: Everything You Need to Know About the Stars and Their Movies

J. J. Abrams and 'Star Wars': Has the Lightsaber Been Passed to the Right Director?