'The Possession' Stars Talk On-Set Hauntings — VIDEO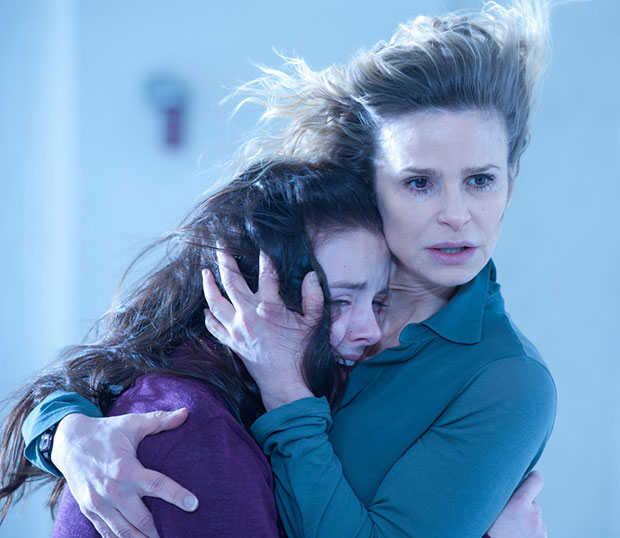 It's been a while since there's been a scary movie that has even come close to having the same impact as the classic film The Exorcist — until now.
The Possession has plenty of similarities: The innocent little girl that's possessed by an evil spirit, the family who's desperately fighting to save her, the dramatic exorcism of the demon… and the creepy on-set incidents. It's true — this harmless-looking mysterious wooden box that's purchased at a yard sale took scary to a whole other level, both on and off the set.
Hollywood.com recently sat down with the film's stars — Kyra Sedgwick, Jeffrey Dean Morgan and newcomer Natasha Calis — to get the low down on the creepy on-set incidents at the mental health facility where they shot the film. Exploding lightbulbs and burning props? That would have given us an eerie feeling or two. Most film shoots don't lead to unsolved mystery files in the Vancouver Police Department. 
You can get scared for yourself when The Possession hits theaters Friday, August 31, and be sure to check out Hollywood.com's exclusive interview with the cast below.