They're Doing Another Awful Film Called 'The Raven,' and Gerard Butler Is In It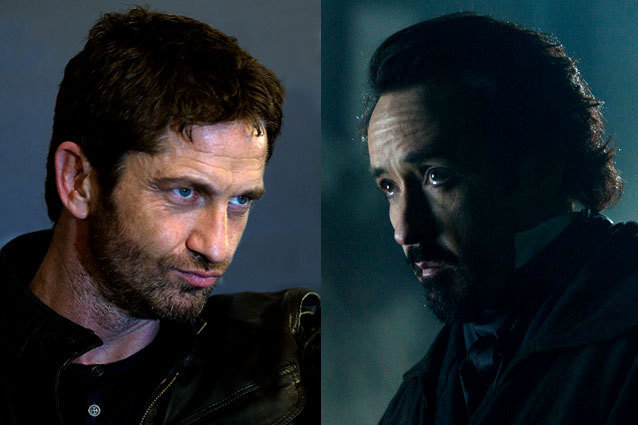 "Wait a sec," you'll say, furrowing your brow, upon hearing that Gerard Butler is in talks to headline a new film called The Raven. "Didn't that movie already come out?" Some of you will recall, with a good deal of regret, having head to theaters in April of 2012 to catch a newly released psychological thriller bearing this very same title: a John Cusack film that made for a resounding groan, critically and commercially. So why then, so soon after this universal flop, did someone think it a good idea to make another movie with the same title?
The film, which Deadline reports is in negotiations to give Butler a leading role formerly connected to Liam Hemsworth's name, is being pegged as a sci-fi thriller about a man whose incredible power that makes him the target of an evil regime. Nothing to do with Cusack's The Raven, or even Poe's "The Raven." But with a film both as recent and as adamantly scorned as the 2012 picture, it'll be hard to avoid an undesirable association.
But just maybe this will work in the favor of Butler's film. In the pattern of like named movies of the past, perhaps the dreadful reaction to the 2012 film will automatically brand this new one "the good Raven."
Kicking and Screaming
The Will Ferrell family comedy about soccer and the quarter-life crises indie movie (that's the good one)
Jersey Girl
The Ben Affleck rom-com and the Melanie Griffith rom-com (that's the good one)
Gladiator
The Cuba Gooding Jr. boxing drama and the Russell Crowe Roman epic (that's the good one)
Heat
The indubitably '80s Burt Reynolds flick and the classic Pacino/De Niro crime drama (that's the good one)
Twilight
The infamous vampire franchise kickoff and the Paul Newman mystery thriller (that's the good one… if only by default)
There's hope for you yet, Raven 2.0!
Follow Michael Arbeiter on Twitter @MichaelArbeiter
Follow Hollywood.com on Twitter @Hollywood_com
More:
Gerard Butler Says Most Action Movies Are 'Precious'
Reese Witherspoon Joins 'Inherent Vice'
'Pacific Rim' Trailer: Monsters Vs. Robots
---
From Our Partners:


What Happened to 33 Child Stars (Celebuzz)


40 Most Revealing See-Through Red Carpet Looks (Vh1)