'The Sandlot' Is Coming to Blu-ray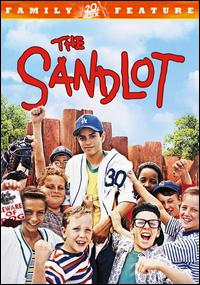 20th Century Fox is making moves to release a whole slew of family films on Blu-ray this March, the biggest of which is the childhood classic, The Sandlot. It's surprising that it took this long to get such a staple switched over to the format, but at least it's finally in the works.
Among the other family films getting the blu-ray treatment are a few non-classics, but nevertheless a few movies that are fun for families to watch together. Fox is also releasing Anastasia, Because of Winn-Dixie, Robots, and Flicka on blu-ray March 22. The details on special features and extras aren't out yet, but at least we know we'll finally get to enjoy The Sandlot in restored, beautiful glory. And hey, maybe the shiny new box can help us convince the youngins to give the classic a chance.
Source: Blu-ray News