'The Sessions' Gets the Goods —TRAILER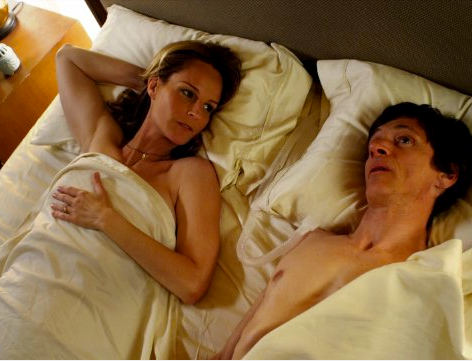 Earlier this year at Sundance, a movie called The Surrogate came out and wowed crowds with its earnest, feel-goody portrayal of the story of Mark O'Brien, polio-stricken journalist. Fast forward a few months, and the film—now dubbed The Sessions—has a release date, a trailer, and a poster. Lucky for you, we have all three right here in this neatly-packaged post, just for you.
The film stars the truly wonderful John Hawkes as Mark O'Brien, the 38-year-old journalist and poet from California who has been confined to a life on an iron lung since age six. This doesn't dispirit his hopes to lose his virginity, though, and he embarks on a truly unconventional adventure. Seeking guidance (and a sort of spiritual permission) from his priest (that charming man William H. Macy), O'Brien goes on an emotional and physical journey thanks to his newly-hired sex surrogate played by Helen Hunt. Hawkes' O'Brien has a love and excitement for life that feels downright brave, and Hunt's Cheryl really shines through even in this quick glimpse. After years of Hunt playing it fairly lowkey in her career, we're excited to see what this film does for her, and what she does for the film. Needless to say, things look promising.
The film's heart seems to lie in its ability to take something so personal as intimate relations and make it a common goal for this man's circle. The crux, of course, comes when that relationship ultimately suffers from the complications of being, well, a human relationship. Us humans are complicated beasts, especially when emotions and intimacy are involved, huh? However, it looks like the film handles that balance with a funny bit of grace—going beyond any sort of saccharine pit it could otherwise very easily fall into.
While at Sundance the film picked up a few awards, so if you hadn't heard the buzz before, get ready for it now: this film has "Oscar Race" written all over it. Check out the trailer and poster below. The film is slated for release on October 26th, 2012.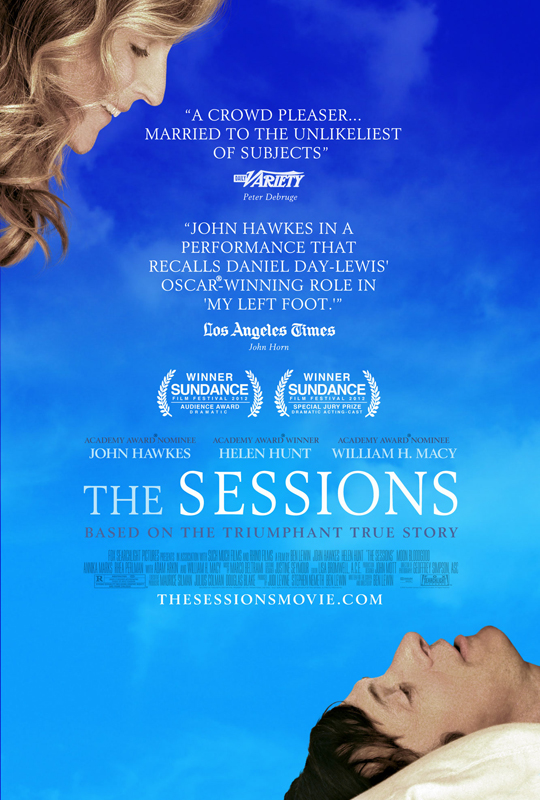 [Image Credit: Fox Searchlight]
Follow Alicia on Twitter @alicialutes
More:
Sundance 2012: 'The Surrogate' Is an Intimate, Emotional and Witty Sex Comedy
Hawkes damaged his spine for role in The Surrogate
Sundance 2012: William H. Macy Talks 'The Surrogate,' 'Shameless' and Ukulele Songs