'The Starving Games' Trailer is the 'The Hunger Games' Parody That No One Asked For
From the creators of the "comedies" Epic Movie, Disaster Movie, and the Scary Movie series (Jason Friedberg and Aaron Seltzer) comes the parody of The Hunger Games that no one asked for: The Starving Games. The trailer, much like the title of the film itself, seems to mimic The Hunger Games, but instead of good acting and a theme focusing on human rights, it's filled to brim with bad jokes. 
From atomic wedgies to in-your-face pop-culture references — Tim Tebow, Angry Birds, The Avengers, Gangam Style, Avatar — the film doesn't look like it's going to garner much praise, if any at all. (In the past, Friedberg and Seltzer films have received 2-percent and 1-percent on Rotten Tomatoes.)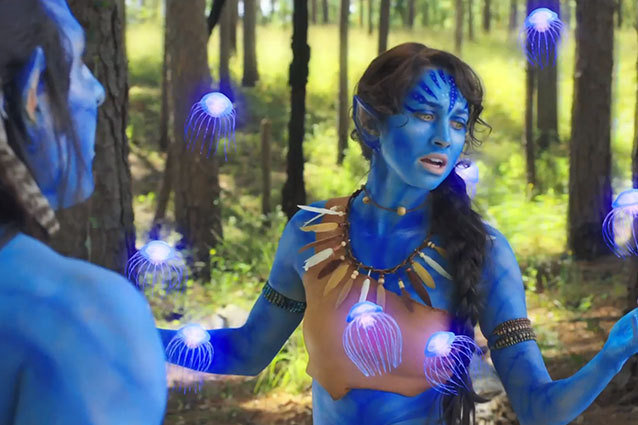 Starving Games/YouTube
If you don't think you'll be able to stomach the trailer, here's a joke from the almost three minutes of forced punchlines that describes the movie in a nutshell: A boy's name is "Hugh Janus." Yup.
The film stars Maiara Walsh (Mean Girls 2) as Kantmiss Evershot and Brant Daugherty (Pretty Little Liars) as Dale. The Starving Games arrives in select theaters on Nov. 8, two weeks before The Hunger Games: Catching Fire hits theaters (Nov. 22).
More:
The Official 'Hunger Games: Catching Fire' Soundtrack
'The Hunger Games: Catching Fire' Portrait Series
The Hilarious 'Hunger Games' Parody You Were Waiting For
---
From Our Partners:

A Complete History Of Twerking (1993-2013) (Vh1)


15 Stars Share Secrets of their Sex Lives (Celebuzz)