The Sundance 2011 Wrap-Up: Best of the Fest
Sundance Film Festival: one of the few places a person can see over thirty movies in ten days and still walkaway with a lengthy list of regretful misses. This year was full of positive buzz, from rabid studio purchasing to the general thumbs-up public reactions to Park City's packed slate.
While many of the screened movies have their theatrical destinies set before the final night, the Sundance award ceremony often gives a much needed boost to films across the spectrum. Of course, like any "Best of," they also manage to overlook the true gems.
Here were the big winners of the festival along with a guide to who really should have taken home the awards:
Audience Award: Documentary – Buck, directed by Cindy Meeh
Buck has a special place in Sundance founder Robert Redford's heart – the film chronicles the true life story of Buck Brannaman, the real life Horse Whisperer (the basis for Redford's film). Buck is a heartwarming crowd-pleaser, but we're surprised the even gooier Being Elmo, a look behind one man's quest to become a Muppeteer, didn't sweep up this category. Both are must-sees.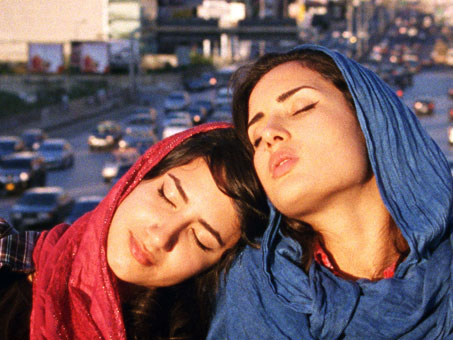 Audience Award: Dramatic – Circumstance, directed and written by Maryam Keshavarz
The Iranian lesbian romance drama debuted to positive reviews and we're all for the win – the subject matter will be a tough enough sell for any distributor consdering picking up the film. We expected Sundance veteran Miranda July to pick this award up for her second feature, The Future, an adorable and emotional tale of a couple on the brink of splitting. While we enjoy July's brand of comedy, spreading the love to Circumstance will certainly help that picture's chances at being seen by a wide audience.
Best of NEXT!: Audience Award – to.get.her, directed and written by Erica Dunton
Critically panned by fest-goers, to.get.her, a drama concerning four teen girls' wild night, took the NEXT! category (designed for projects shot on little to no budget) by surprise. We had two favorites that deserved some the bump from winning this award: Bellflower, an off-beat mix of muscle cars and romance, and The Sound of My Voice, a twisted sci-fi/drama about a documentary team infiltrating an underground cult. Both movies transcended their budget limitations to tell engaging stories – we'll have to see if to.get.her commands that kind of attention.
Directing Award: Documentary – Resurrect Dead: The Mystery of the Toynbee Tiles, directed by Jon Foy.
Resurrect Dead took Jon Foy five years and a significant portion of his own income to complete, but the result is a wild mystery and fun 90-minute ride. It may not be the most expertly directed documentary to play the fest – James Marsh's slick Project Nim or the hilarious Shut Up, Little Man may take that honor – but with so much sweat and blood making its way to the screen (and a thrilling subject matter: the mysterious, sci-fi Toynbee Tiles), Foy is certainly deserved of the prize.
Directing Award: Dramatic – Martha Marcy May Marlene, directed and written by Sean Durkin.
Everyone at the fest thought Sean Durkin's first directorial effort, the terrifying Martha Marcy May Marlene, would take home the top prize, but at this fest the film will have to settle for excellence in directing. There's no doubt Durkin earned it – MMMM is a gracefully paced, unnerving experience, creating a sense of paranoia and dread few of his horror contemporaries could even attempt matching. Thankfully, this one has a distributor and you'll be seeing it soon.
Excellence in Cinematography Award: Dramatic – was presented to Pariah, directed and written by Dee Rees, shot by Bradford Young.
Another fan favorite, Dee Rees' Pariah rejuvenated the tired coming-of-age drama with grounded reality and fully fleshed out characters. Bradford Young's look compliments the feel. Instead of settling for the a gritty, "urban" look of most New York indies, Young's cinematography is diverse and complimentary to the world of the film.
Waldo Salt Screenwriting Award – Another Happy Day, directed and written by Sam Levinson.
Sam Levinson, son of famed director Barry Levinson (Rain Man), debuted with a harrowing feature film centered on a family that just can't get it right. Levinson picked up the screenwriting award for his script chock full of Aaron Sorkin-lite dialogue and Diablo Cody-esque pop culture references. It's not a particularly great film, but there's talent there. We would have loved to see Pariah, The Future, HERE or Terri take the prize, but the world isn't perfect.
Grand Jury Prize: Documentary – How to Die in Oregon, directed by Peter D. Richardson.
Once in awhile, a firm punch to the gut is a necessary wake up call to real world problems and issues. How to Die in Oregon is exactly that, rightfully taking top honors in the documentary category and leaving audiences across the fest bawling soon-to-be-frozen tears. The doc unravels the moral debate over Oregon's law to allow for terminally ill or elderly citizens to terminate their own lives and, as you can imagine, it's a tough one to watch. But for every gasp or sniffle, there's a moment of inspiration of hope – for an hour and a half, you're watching people do exactly what they want to do (legally).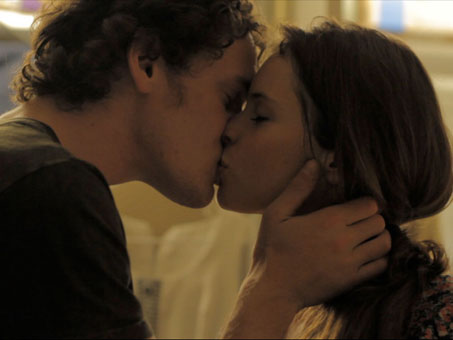 Grand Jury Prize: Dramatic – Like Crazy, directed by Drake Doremus
Like Crazy hit home for many fest-goers, some calling the cross-continent relationship drama the new 500 Days of Summer. That might not be a sell for everyone, but for those who caught the picture, starring Anton Yelchin, Felicity Jones and Jennifer Lawrence, it resonated in a smart, true way. There are a handful of films that would seem fit for a win in this category, but a win for Like Crazy will only help its buzz when Paramount releases it sometime this year.
Keep These Films on Your Radar: Kaboom, Project Nim, Pariah, Martha Mary May Marlene, Win Win, My Idiot Brother, Troll Hunter, The Woman, Life in a Day, HERE, Bellflower, How to Die in Oregon, Take Shelter, Resurrect Dead, Submarine, The Future, Letters from the Big Man, Shut Up, Little Man!
The So-So Bunch: Jess + Moss, Uncle Kent, The Music Never Stopped, Hobo with a Shotgun, The Woods, Knuckle, The Sound of My Voice, The Devil's Double, Cedar Rapids,The Details, Terri, Flypaper
The Disappoints of the Fest: Magic Trip, The Ledge, I Melt with You, Homework, Another Earth, Son of No One, Another Happy Day