The Supporting Cast of 'Les Mis': Who Are They? They're Huge Theater Stars!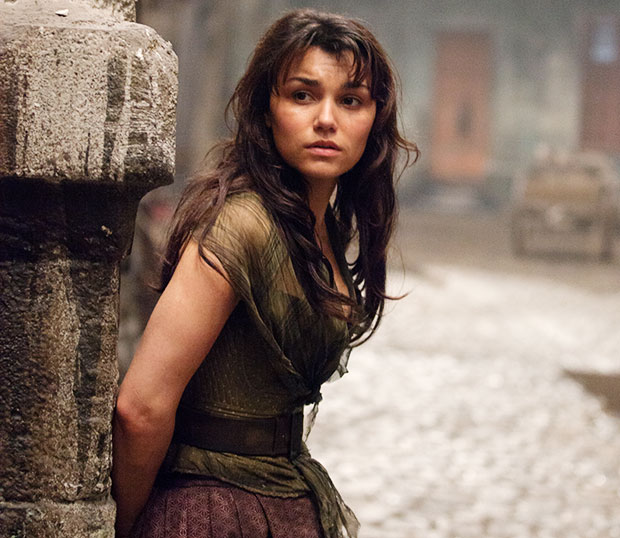 Tom Hooper's sweeping new film adaptation of Victor Hugo's classic novel, Les Misérables, is chock full of some of the most famous faces in Hollywood. Hugh Jackman, Russell Crowe, Anne Hathaway, and Sacha Baron Cohen — to name just a few — reached deep inside themselves (some, admittedly, deeper than others) to find their inner musical virtuoso. But Jackman's and Hathaway's voices were buoyed by a large supporting cast, all of who worked together to create the tear-jerking glory that is Les Mis's beloved score.
In the rousing group numbers, including "At the End of the Day," "Lovely Ladies," and "Red and Black," supporting characters and extras are given solos, and their voices ring out as strong as the A-Listers they sing beside. In some cases (sorry, Russell), the extras' voices are stronger, purer, better, than the actors who receive first billing. For Broadway geeks, this is no surprise. For buried in the background are some of the biggest names in theater. Those whores by the shipyards, factory workers, and peasants are played by Laurence Olivier Award-winning (the UK equivalent of the Tonys) actors and members of the original cast of Les Miserables.
Twenty-two-year-old Samantha Barks (pictured above) played Éponine in the most recent West End production of Les Mis before she was cast in the same role in Hooper's adaptation. And while Barks may now be a household name thanks to the film, she's not the only one who made the trip from London's West End to Hollywood.