The Three-Breasted Woman in 'Total Recall' and Other Creative Uses of Nudity in Films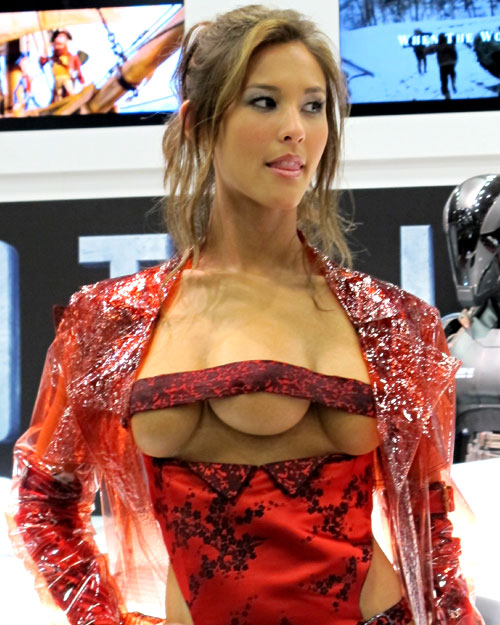 Gratuitous nudity and sci-fi/action flicks tend to go hand in hand. Or, in the case of
Total Recall
, hand in hand in hand. In the original
Total Recall
, actress
Lycia Naff
made for one of the most memorable nude scenes in movie history playing Mary, the Three-Breasted Alien Prostitute. 
In the 2012 reboot, which arrives in theaters today, relative newcomer
Kaitlyn Leeb
(pictured) follows in Naff's footsteps by playing, well, a three-breasted woman. (And they say Hollywood has run out of original ideas!) Of course,
Total Recall
is hardly the only movie to get creative with
nudity
. From the helic***ter in
Jackass 3D
to the whipped cream bikini in
Varsity Blues
, there's been a variety of way characters have shown off (or in the case of
Austin Powers
, not show off) their naughty bits. Plural. 
[Photo credit: Splash News] 
More: