The 'Too Soon' Dilemma: A Sandy Hook Shooting Movie to Film Nearby Newtown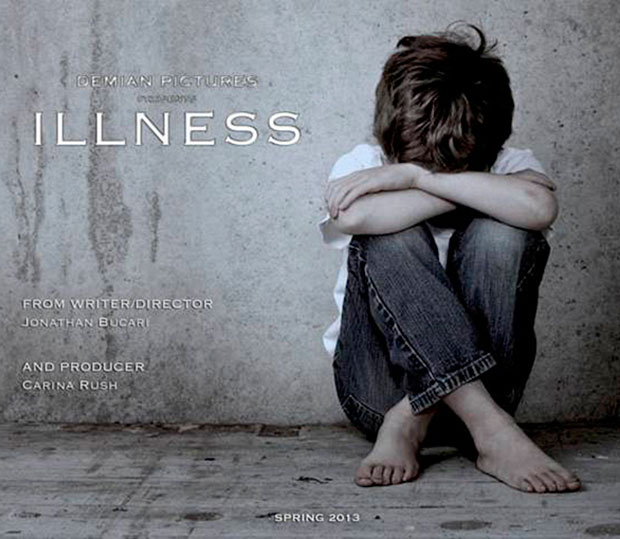 In the last 24 hours, a no-budget short film went from a hopeful crowdsourcing effort to the target of public outcry. Early on Monday, director Jonathan Bucari told local Connecticut news outlets that he intended to shoot his next film, Illness, on location in the state's small town of Ridgefield. The issue: Illness focuses on the aftermath of the Sandy Hook shootings, and Ridgefield is located a mere 20 miles away from Newtown, Conn.
Speaking to the Dansbury News-Times, First Selectman Rudy Marconi of Ridgefield declared that Bucari's plans for filming were "wrong," and that residents of the town would be uniformly against it. "I will do everything in my power to prevent this," Marconi said.
RELATED: Newtown Tragedy: Jon Hamm, Beyonce, & More Demand a Plan in New PSA
With sensational reactions outright damning Bucari's project for insensitivity, the synopsis on Illness' fundraising page suggest a rather compelling exploration of an issue at the center of the gun control debate. The Indiegogo site — which at this time has raised $640 of its $3,000 goal — describes the movie as "the story of a 13 year old boy with a mental illness, and the ever growing fear of his parents after they learn about the shooting in Newtown."
Despite good-intentions, Bucari and his producing team are obviously feeling the Ridgefield backlash. After reports hit the web, the filmmaker privatized Illness' official Facebook page, where it was made clear that the movie's goal was to raise awareness of its subject matter:
"Our primary objective is to submit the film to the Cannes Film Festival in May for the Official Short Film Competition. All funds and prizes won through Festivals will be used for the formation of a Foundation to help the many families with children struggling with mental illness. Thank you again for your tremendous support."
RELATED: Robert Redford and Obama Ask: Is Gun Violence in Movies a Problem?
The fallout of school shootings has been explored through film in the past, including Gus Van Sant's Elephant, the award-winning We Need to Talk About Kevin, and the 2013 Slamdance breakout The Dirties, but Bucari's choice to film in close proximity to the tragic events of Sandy Hook has, reasonably, heightened the controversy.
Bucari could not be immediately reached for comment regarding the whirlwind surrounding Illness. Whether he will move forward with his plans to film Illness in Ridgefield is yet unknown. In a world that cries "too soon" at nearly every opportunity, it's hard to decipher whether Bucari's short deserves the response. Are there better tactics for producing this movie, or is Bucari's artistic vision a hard-hitting way of confronting a national issue?
Follow Matt Patches on Twitter @misterpatches
[Photo Credit: From The Heart Productions]
---
You Might Also Like:

Biden? Ford? Surprisingly Hot Young Pics of Politicians

Who Wore This Crazy Hat?

Stars Who Changed Their Look After Love