The Trailer for Predators Has Arrived!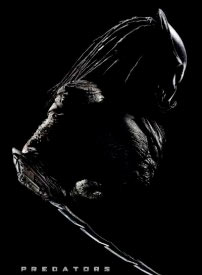 You can either love the idea of a new Predator movie or you can hate it — but either way, you know you're interested! With the arrival of this teaser trailer, it seems as though all can take a collective sigh of relief — it looks like producer Robert Rodriguez and director Nimrod Antal have nailed it. Multi-cultural cast of killer characters: Check. Eerie, jungle-set atmosphere: Check. Overtly loud, extremely menacing alien bounty hunters afoot: Check.
Ladies and Gentlemen, I think we have a winner! Don't believe me? Have a look for yourself:
If all that jazz doesn't whet you're appetite, maybe the eclectic cast, including Adrien Brody, Topher Grace, Danny Trejo, Alice Braga, Walton Goggins and Laurence Fishburne, will. You'll be able to see them all go head to head with the entire Predator race on July 9th 2010.